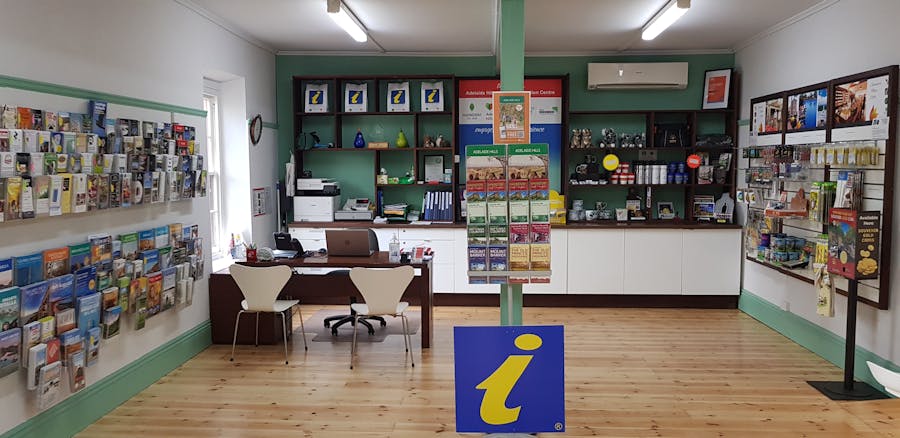 Adelaide Hills Visitor Information Centre
Overview
The Adelaide Hills Visitor Information Centre is situated in the Main Street of Hahndorf, one of South Australia's most visited towns.

We are a fully Accredited Visitor Information Centre and carry a full range of regional guides, local town brochures and operator brochures that include accommodation, attractions and wineries.

The centre's friendly staff are local residents and can book your accommodation and tours to ensure your stay is truly memorable. Alternatively these can be self booked using the booking widgets on our website. We use a secure online payment gateway and guarantee the security of your payments.

We provide a wide range of information in answer to face to face, mail, email and telephone enquiries about the Adelaide Hills to local, interstate and international visitors, businesses and tourism representatives. No matter what you need to know about the Adelaide Hills, allow our friendly staff to assist you, give you the local knowledge, and tell you the stories you won't find online.

In addition to this we sell a limited range of merchandise, provide internet and email access to the public, display special events and play promotional video presentations for Adelaide Hills operators.

We look forward to your visit.