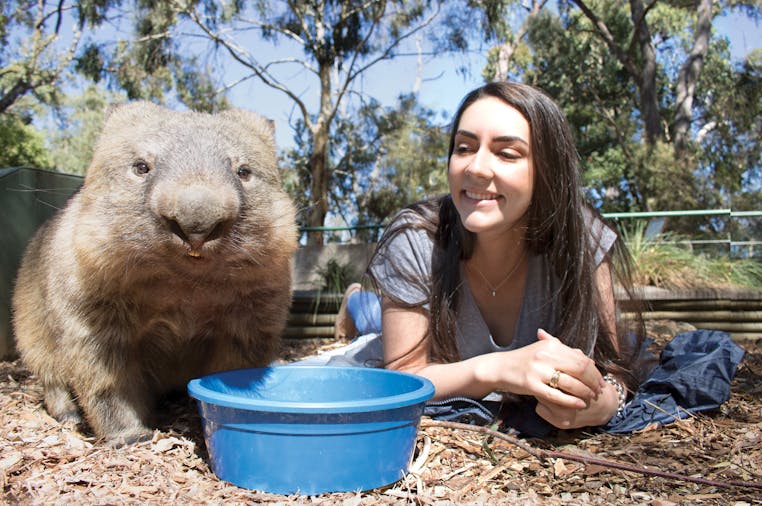 Cleland Wildlife Park - Wombat Experience
Overview
*Due to recent social distancing guidelines, this experience is currently unavailable. The good news is there are now even more opportunities to learn from their keepers about our amazing animals. Visit their website for more information.

Come and met Fred, one of the friendliest wombats in the world.

Wombats are perfectly designed for digging with their short legs, broad feet and sharp claws. They are able to dig extensive burrow systems of over 100 metres in length and can run at up to 40 kilometres per hour.

Cleland is one of the only places in Australia that guests can have an up close and personal experience with a wombat.

You'll be able to enter the enclosure and pat, feed and take photos with Fred while their knowledgeable keeper gives a unique insight into this intriguing species.

Health and safety conditions apply to their Wombat experience.

Wombat feeding tours are offered at 11.45am and must be booked onsite. Spaces and are available on a first come first served basis.


Features