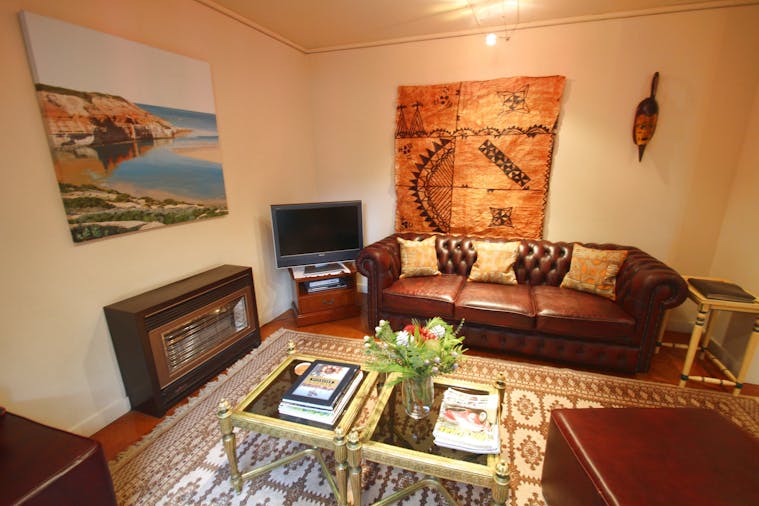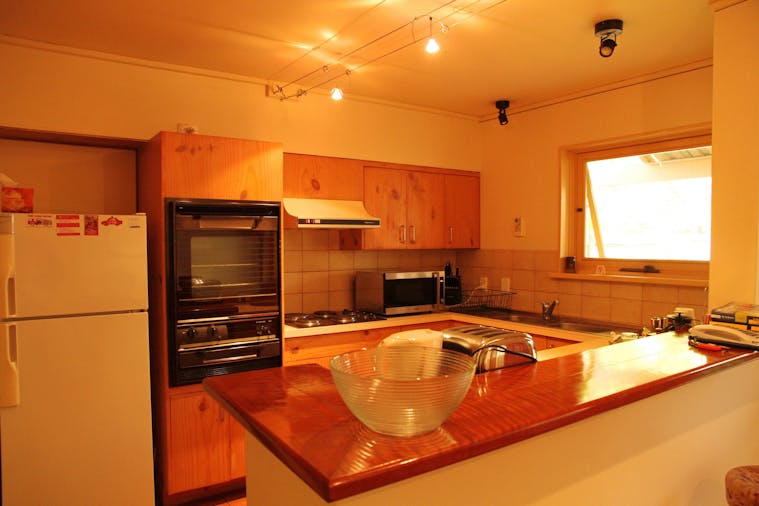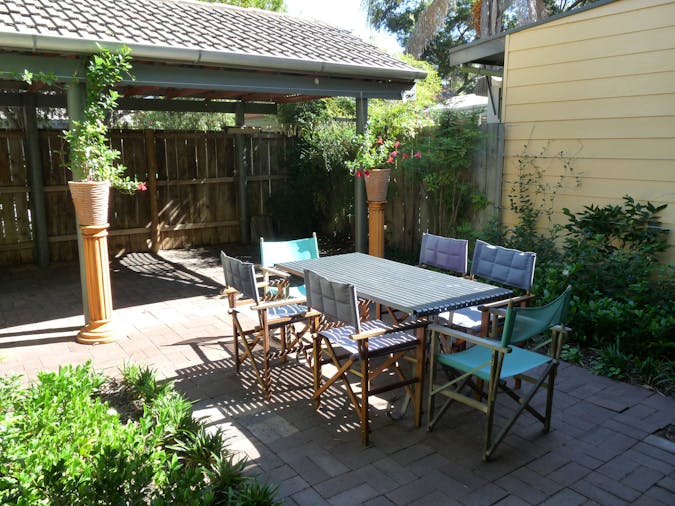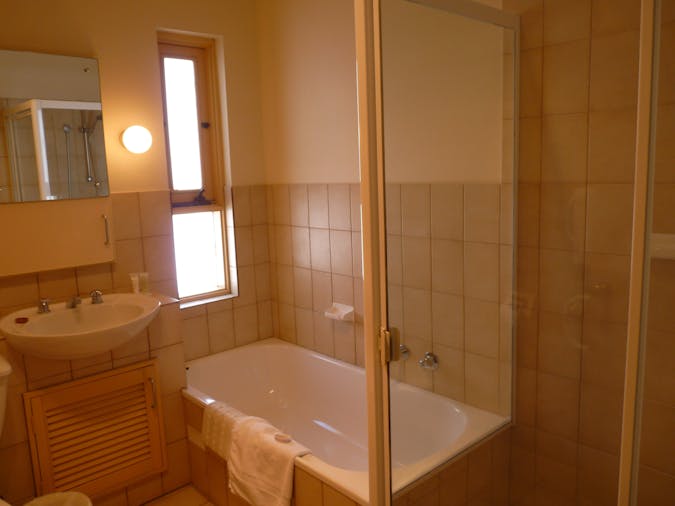 Adelaide Serviced Apartments - William Townhouse
Price from $250
Overview
Set in a peaceful street in North Adelaide, William Townhouse is a three bedroom two story Torrens titled townhouse property that offers high quality modern accommodation, with privacy and security.

The furnishings in the townhouse are stylish and bright with a mixture of modern and antique. There is imaginative use of suspended 12 volt lighting, glass bricks, block-out curtains and original local art. The townhouse has a large private landscaped courtyard and remote control garage and sophisticated outside area with suspended sun sail, designer wrought iron dining setting, gas Weber, climbing lime trees and large Tuscan pots.

Two bathrooms and double spa bath, bath and separate shower. Kitchen with bar and separate dining. Room service is available from Beyond India.
The Townhouse is very close by the free city loop bus, that loops the Convention Centre, Adelaide Central Market, Rundle Mall, Adelaide Zoo, Botanic Gardens & museums of North Terrace.
Walking distance to the Adelaide Oval (10 minutes).

An easy walk to the fabulous restaurants and open air cafes of North Adelaide.

North Adelaide Heritage Group is a current Fodor's Choice recipient - for the 14th year in a row.


Price
From $ 250 to $ 295