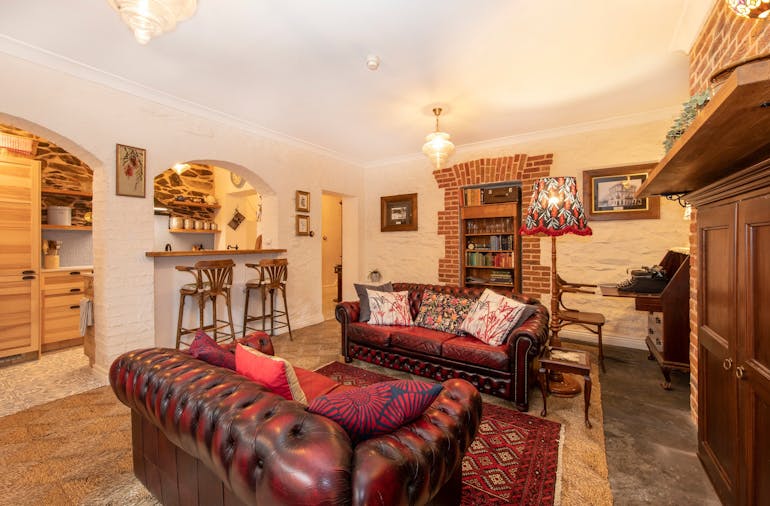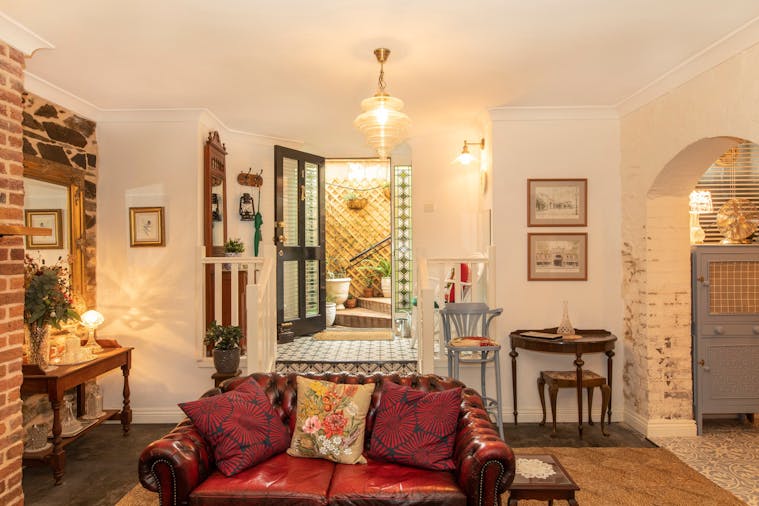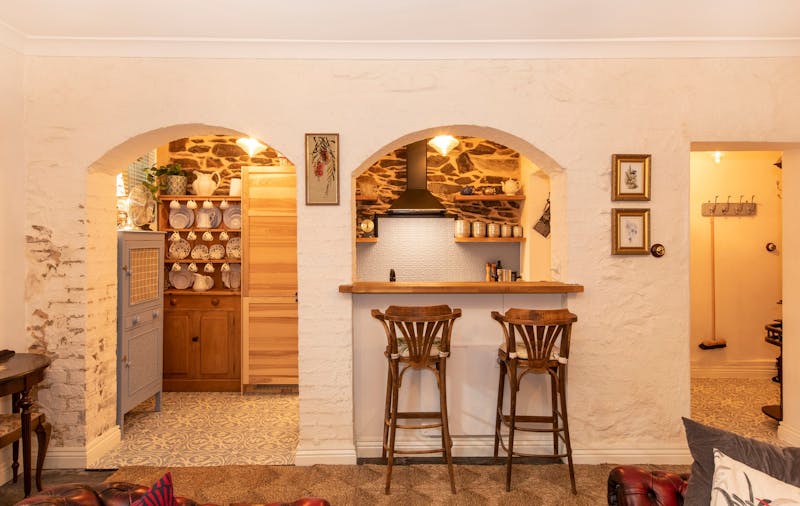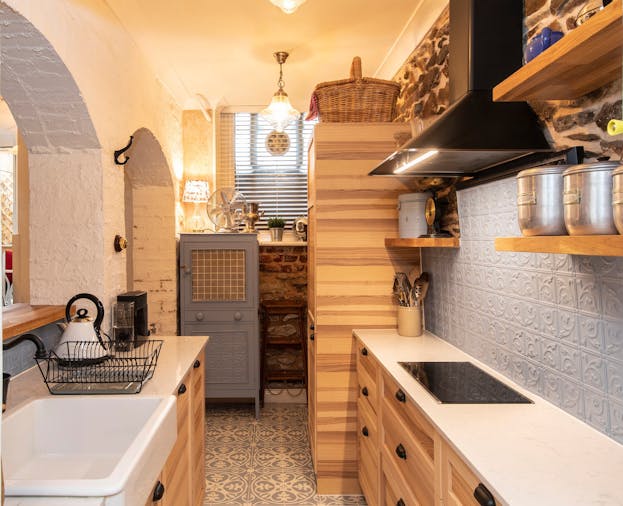 Basement at Botanic
Price from $185
Overview
Entering this 142 year old basement will take you back in time! Fully furnished with whimsical touches harking back to yesteryear, ease and luxury are not compromised. You will be pleasantly surprised by the silence in the bedroom and the cool breezes from upstairs as you open the back door and the windows.
One bedroom is ideal for a romantic stay and for attending the many events held in Adelaide. With the comfort of a dishwasher, washing machine, fridge freezer, cooktop, convection and air-frying oven everything is there for your convenience.
Adjacent to the last stop of the free city tram, and opposite the exciting new Lot 14 development on North Terrace, this luxury apartment is 10 minutes from the Adelaide Railway Station. Sitting next to the old Botanic Hotel, which now hosts both the famous Golden Boy Thai restaurant and the highly regarded Africola restaurant, Basement at Botanic is only a couple of minutes walk away from the bustling East End of the Adelaide CBD, which features many more restaurants, pubs, cafés and Rundle Street boutique shopping.
Features
Price
From $ 185 to $ 275
Prices range from $185-$275 per night depending upon the season.