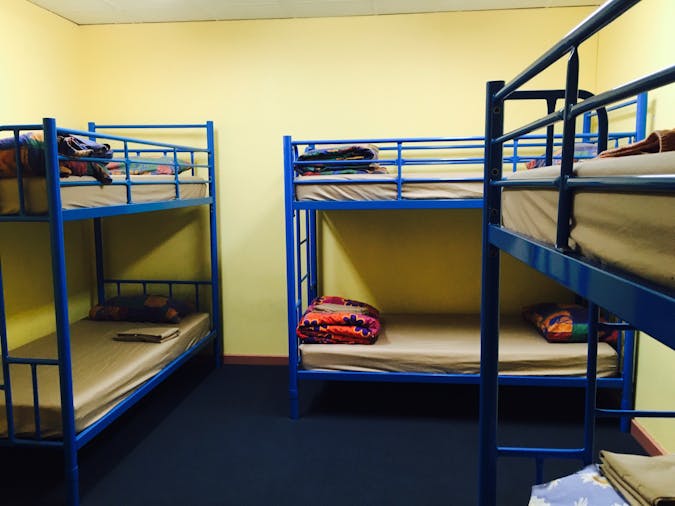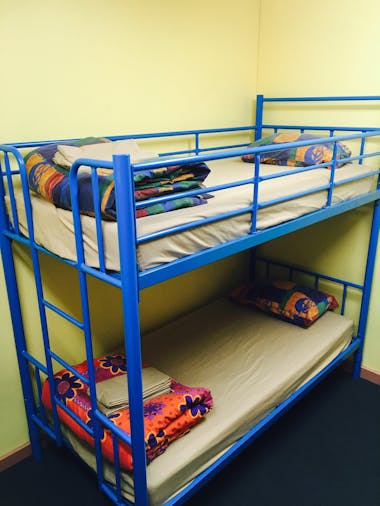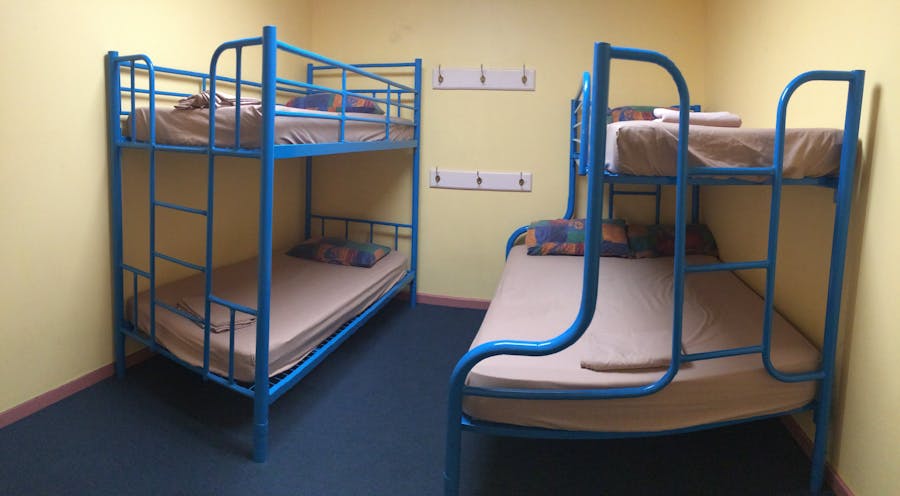 Overview
These cheap, comfortable Dormitory Rooms come in sizes of five, six and eight Bed Dorms.

Six and eight Bed Dorms consist of all Single Bunk Beds.
Their five Bed Dorms, consist of three Singles Bunks and a Double Bed.

All Rooms have air-conditioning and heating and a large Skylight/Window and have access to free WiFi from throughout the property and access to all communal areas such as the, kitchen, lounge, balcony and showers.

As well as the eight-Bed Dormitory having an added bonus of an Ensuite Bathroom.