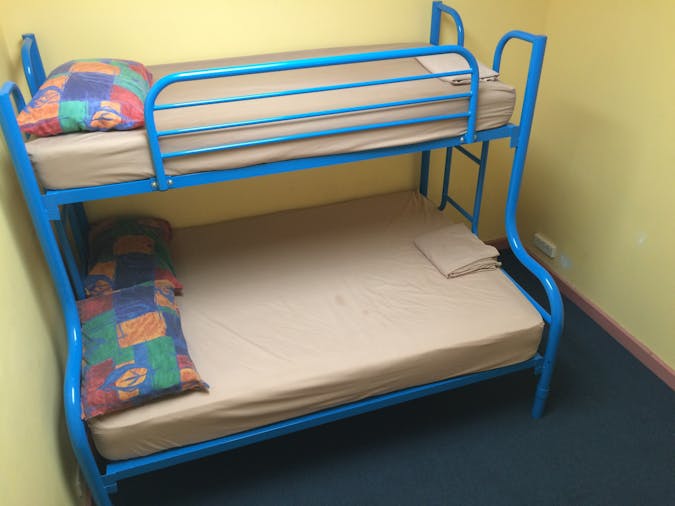 Overview
Have a one too many to share a Double Room? But not enough to fill a dorm? and still want a Room to yourselves?

This is the Room for you. Their one and only Triple Private Room is simple and spacious. With a Combo Bunk Bed Setup, consisting of a Double Bed on the bottom and a Single Bed on the top.

This little room is ideal for couples wanting a room to themselves on a budget, friends who'd like a bed each but still have the privacy of a private room, or a group of three who just won't all fit into one Double Bed together.