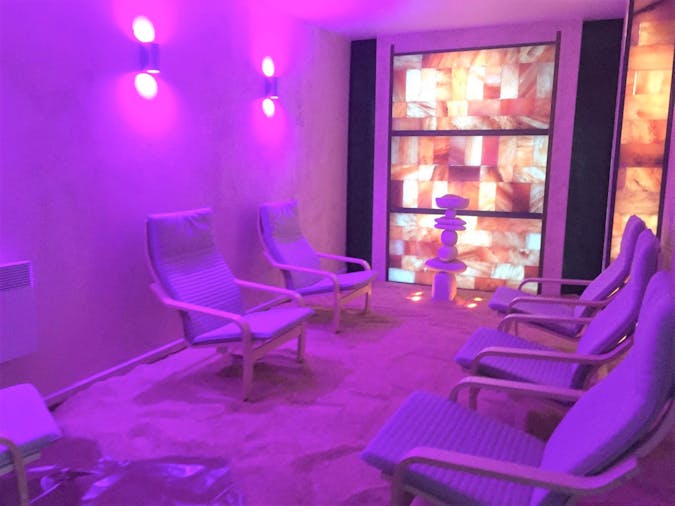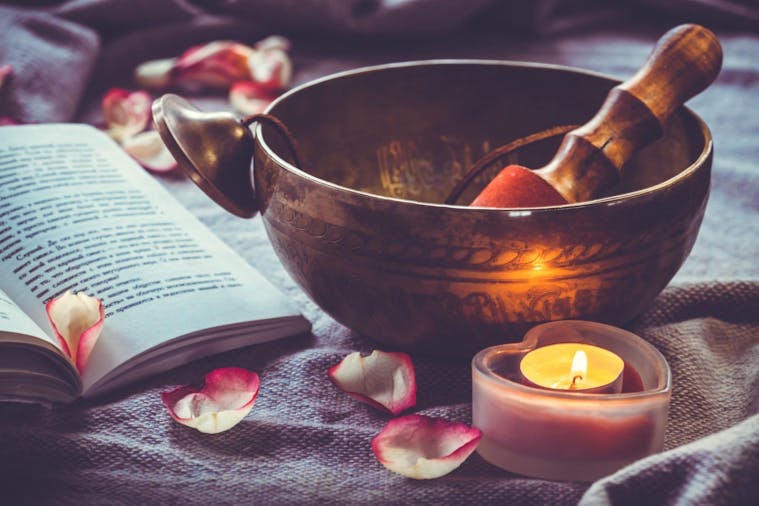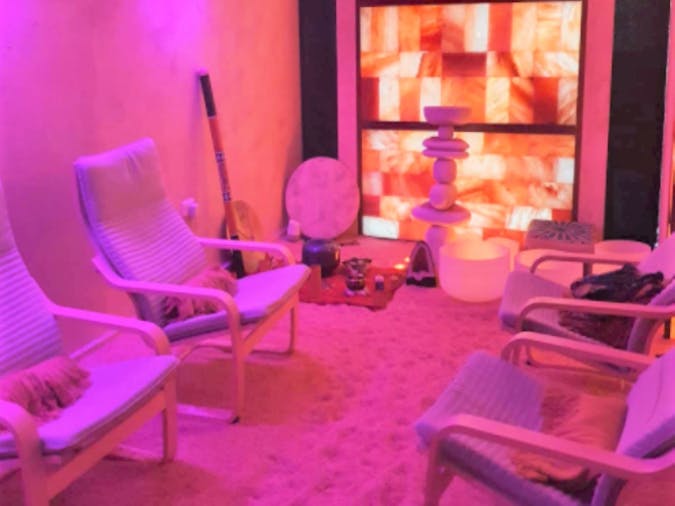 Himalayan Salt Cave
Price from $45
Overview
Relax, rejuvenate and breathe better in Adelaide's first and only Himalayan Salt cave. Lined and decorated with Himalayan Salt this room is guaranteed relaxation. Lay back, breathe in the finely dispersed purest salt and receive the endless benefits to your respiratory system and skin.

Proven to boost your immune system and relieve conditions, including but not limited to: allergies, asthma, ear and sinus infections, bronchitis, coughs/colds/flu, COPD, cystic fibrosis, hayfever, smoker's cough, eczema, psoriasis, acne and more. A perfect 'weapon' for those athletes looking for 'that edge' to their training!

Single sessions are $45 and introductory 3 packs are $99.

Enquire about hiring our cave for those unique corporate meetings or team building sessions!

We also offer sound healing in this beautiful space to help you reach an even deeper state of relaxation. Sound therapy has been known to help treat such conditions as stress, anxiety, high blood pressure, depression, sleep disorders and pain.
​
An incredible opportunity to experience and benefit two healing modalities together as you relax to the magical sounds of crystal and Tibetan bowls, chimes, drums and gongs in Adelaide's first ever and only luxurious salt cave.

WANT AN A MORE LUXURIOUS EXPERIENCE?

Enquire about our 'Ultimate Spa Massage' package - perfect for a total retreat day for yourself or as a gift!

Experience relaxation at its finest!
Features
Disabled access available, contact operator for details.

Price
From $ 45 to $ 249
Prices vary due to the service/s being requested.