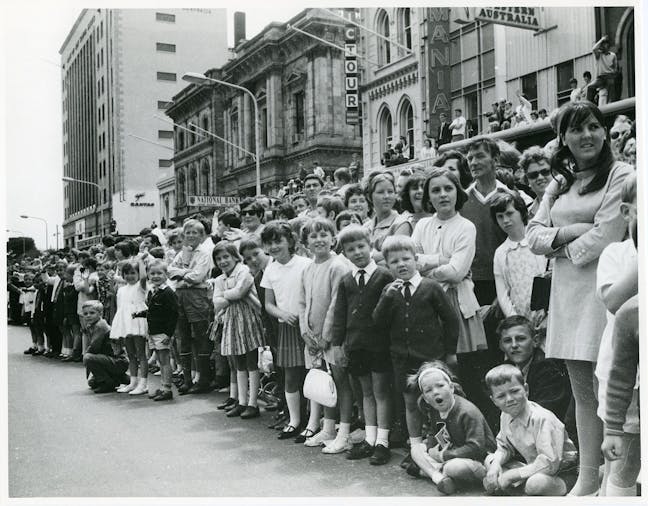 Overview
P E O P L E ' S P A G E A N T
Curated by City of Adelaide, Curator, Polly Dance
1 December 2021 – 1 February 2022
People's Pageant is an exhibition of the Adelaide Christmas Pageant costumes, props, photography, video documentation, and drawings displayed throughout the City Library. The Christmas Pageant first began in 1933 at the height of the Great Depression and even during the crisis of COVID-19 pandemic this major annual event continues to bring the joy and magic of Christmas through the art of pageantry, performance, craftsmanship, and community involvement. Visitors are invited to share their memories of pageants past by contributing photos, stories, newspaper articles, and any other memorabilia to pin up walls throughout the City Library.
Features
Enquiry Desk
Family Friendly
Gallery / Museum
Public Toilet