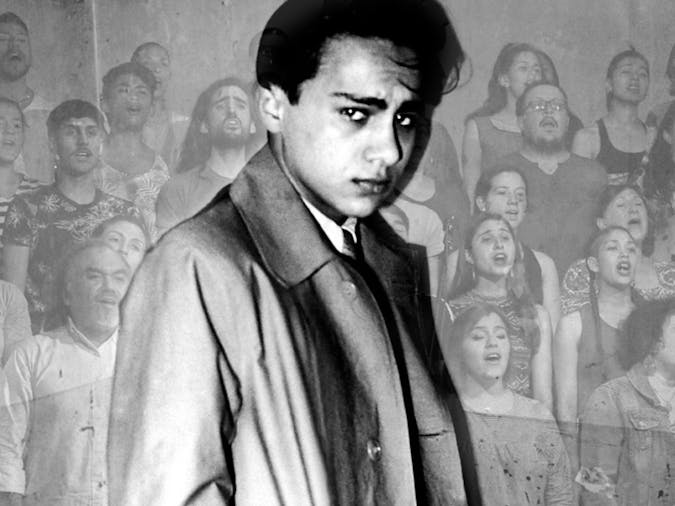 A Child of Our Time
14 Mar 2021 - 14 Mar 2021
Next Occurrence : 14 Mar 2021
05:00 PM
- 06:10 PM
Price from $35
Overview
Michael Tippett's A Child of Our Time was written in white-hot response to real events: the assassination of a German diplomat by teenage Jewish refugee Herschel Grynszpan (pictured), which led in 1938 to the state-sanctioned atrocity known as Kristallnacht. But Tippett's work converts specifics to archetypes and this, combined with its accessible and timeless score, has ensured its endurance as a universal statement about horrific conflict and ways of healing.

Its most inspired feature, and one of the reasons why choirs and listeners love it, is the use of Afro-American spirituals (Steal Away, Nobody Knows the Trouble, Go Down Moses, Deep River) in the same way that Bach used familiar Lutheran hymns in his Passions: allowing the piece to widen and embrace its audience with tunes they know. The composer was fully aware of the parallels between Jewish and US black oppression (his libretto speaks of "pogroms in the East, lynchings in the West") and he chose them in full knowledge that they were coded songs of liberation.

Given recent events in cities across America and around the world the pointed black interpolations of this monumental work — both of, and ahead of its time — burn brighter than ever. Join the Adelaide Symphony Orchestra, four of our best soloists and a full-throated mass of humanity for this unique and moving performance.
Price
From $ 35 to $ 99
Theatres will be operating at 50% capacity, with a single empty seat between each patron in a row. Bookings through BASS attract an $8.95 transaction fee.