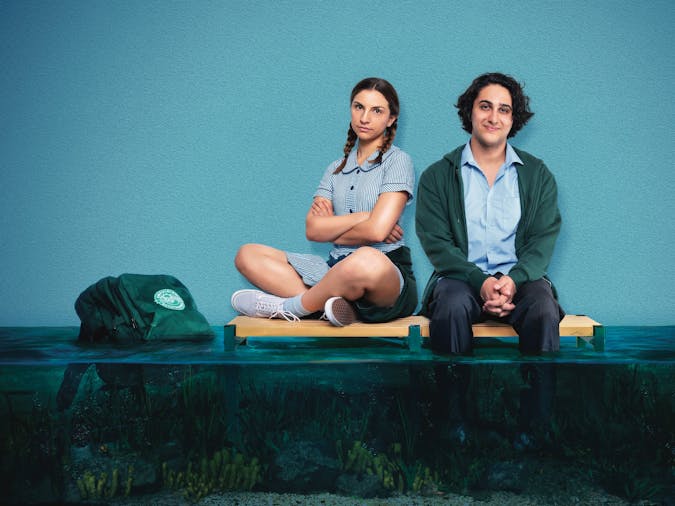 Amphibian
25 Sep 2021 - 25 Sep 2021
Next Occurrence : 25 Sep 2021
05:00 PM
- 06:00 PM
Price from $20
Overview
A sparkling and epic drama about loss, displacement and adapting to different worlds.

Chloe and Hassan are sent out of class under suspicion of stealing money. As they work to find a culprit, their personal histories are revealed and Chloe hears the account of a young boy who has travelled across land and see for a chance at a new life.

In equal parts heartwarming and harrowing, Amphibian is Australian drama at its most urgent and impactful.
Features
Caters for people who are blind or have vision loss
Caters for people who are deaf or have hearing loss
Caters for people with sufficient mobility to climb a few steps but who would benefit from fixtures to aid balance This includes people using walking frames and mobility aids
Caters for people who use a wheelchair
Caters for people with high support needs who travel with a support person
Caters for people with allergies and intolerances
An access and inclusion statement is available make this available on your website

Price
From $ 20 to $ 25
All Ages $25.00 Family of 4 $80.00 Groups 6+ (per ticket) $20.00