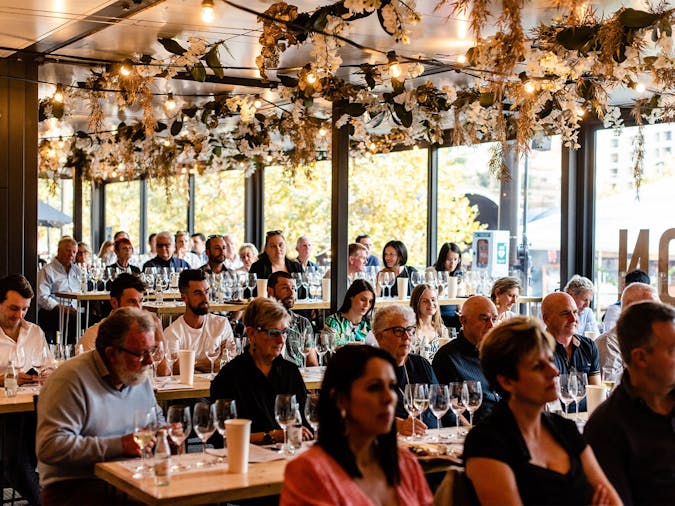 Bordeaux to Bolgheri International Borders
07 May 2022 - 07 May 2022
Next Occurrence : 07 May 2022
06:00 PM
- 07:30 PM
Price from $175
Overview
You know Bordeaux – but do you know Bolgheri? Delve into the art and culture of European winemaking at the highest level in this immersive masterclass.

There is no more esteemed winemaking region than Bordeaux. For generations it has excelled in crafting full-bodied wines from varieties including cabernet sauvignon, merlot and cabernet franc. These are the most collected and widely proliferated wines on earth.

Italy's Bolgheri, meanwhile, is a relatively young but prestigious appellation found on the Tuscan coast. Many of its families have crafted renowned wines based on Bordeaux grape varieties since the 1970s, adding them alongside traditional grapes like sangiovese.

Robert Hill-Smith, proprietor of Yalumba and Negociants Australia, is a widely travelled and highly experienced palate who has tailored the fine fabric of Bordeaux and Tuscany for Australian audiences over many years. He knows first-hand the links between these great wine regions, the wines and the families who make them.

Melbourne-based fine wine importer and distributor Daniel Airoldi will set the scene with his modern view of standout producers and vintages from Bordeaux.

Negociants Australia's Tim Evans completes the panel. As one of Australia's most accomplished purveyors of great international wine to the Australian market, Evans' day-to-day dealings with the greatest wineries and winemakers around the world is second to none.
Features
Disabled access available, contact operator for details.

Price
From $ 175 to $ 175