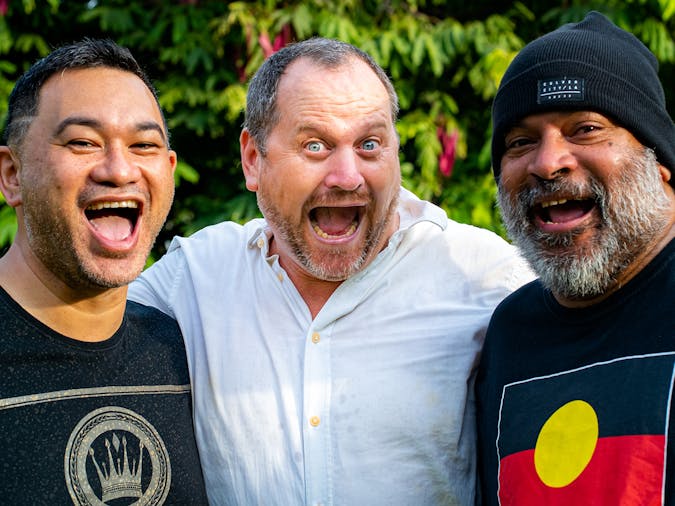 Ebony & Ivory
02 Mar 2021 - 06 Mar 2021
Next Occurrence : 06 Mar 2021
09:30 PM
- 10:20 PM
Price from $27
Overview
​​​An Aboriginal dude, a Maori and an Aussie walked into a bar… what could go wrong!
Join comedians Richard Fejo (Black Fella, Larrakia), Shalom Kaa (Brown Fella, NZ) and Will Crawford (Token White Fella, Melbourne) as they try to explain the world's issues in 50 minutes.
Or is that even possible?!

Part of the Darwin Fringe Showcase.
The best of the Darwin Fringe.
Price
From $ 27 to $ 30