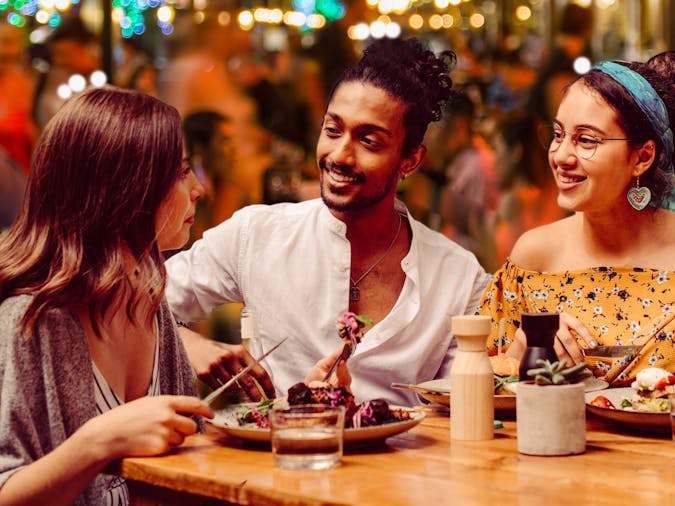 Gouger Street Feast
27 Feb 2021 - 20 Mar 2021
Next Occurrence : 20 Mar 2021
05:00 PM
- 11:59 PM
Overview
Indulge in the mouth-watering tastes of Gouger Street with late night street dining during Fringe.

Outdoor dining will spill out on the streets across two Saturday nights, creating a feast for the senses with live music and delicious food from Gouger Street's best.

Gouger Street will be open to foot traffic until midnight so you can make the most of the festival season with late night dinner and drinks, and Fringe action just around the corner at Victoria Square / Tarntanyangga.

View the list of participating restaurants and book your table now!
Features