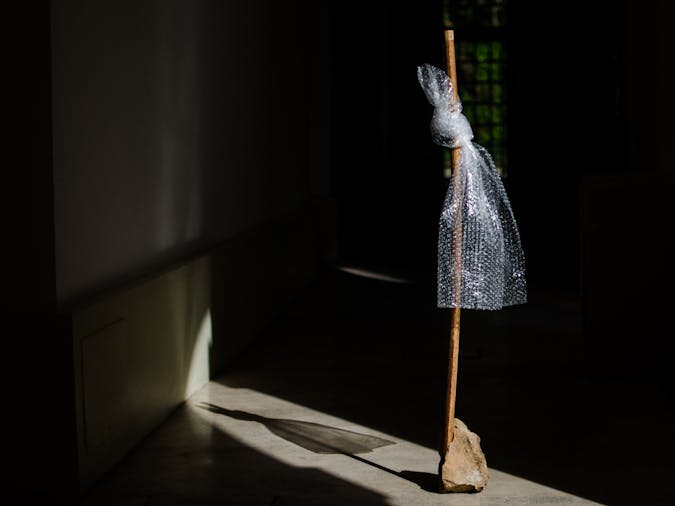 Jonathan Kim | Transform found materials into sculpture workshop
21 Aug 2021 - 21 Aug 2021
Next Occurrence : 21 Aug 2021
11:30 AM
- 03:30 PM
Price from $69
Overview
In this workshop, participants will construct their own sculptures using found, every day and collected materials. Participants will learn the processes and techniques Kim uses to create his sculptures and experiment with the way different forms and objects interact with each other and their surroundings.

Kim's works explore the concept of spatiality and are inspired by sculptural concepts of the Japanese Mono-ha artists who explored encounters between natural and industrial materials. Similarly, Kim creates a juxtaposition with his sculptures and installations, which are made using everyday objects and found materials and constructed with his refined and considered aesthetic.

Kim is one of ACE Open's 2020/1 studio artists and during this workshop you will get the opportunity to visit his studio. He will share and discuss the concepts that underpin his practice and the processes he used to create his work.

Objects will be supplied at the workshop, but participants are encouraged to bring along materials and objects too. Upon completion, participants will take home their own self-made sculpture. Participants are also encouraged to bring a digital camera or smartphone. This will allow you to document materials and experiment with the relationships between objects and construction in multiple ways. You will then be able to reflect and select your favourite to create your final outcome.
Features
Disabled access available contact operator for details

Price
From $ 69 to $ 89