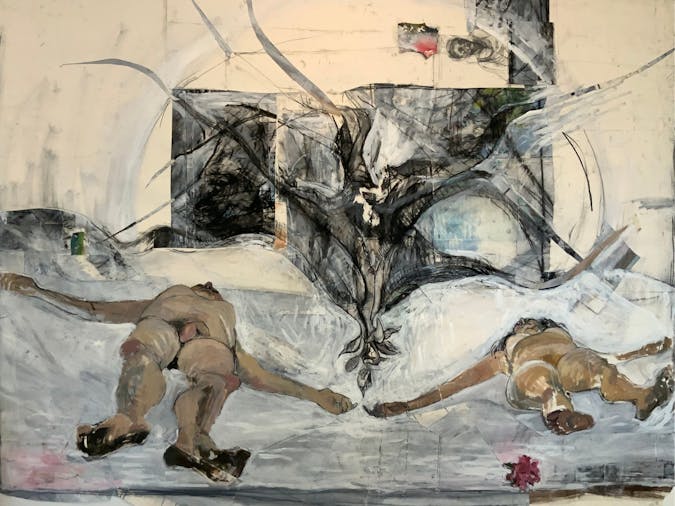 Kirsty Martinsen, Bodiness: Call and Response
Wed 11th May 2022 - Fri 1st Jul 2022
Next Occurrence : Sun 22nd May 2022
Free
Overview
This Eighth edition of The Mill Showcase, Bodiness: call and response is a collaboration between painter Kirsty Martinsen and dancer Erin Fowler. The exhibition further develops ideas begun in 2016 when Kirsty collaborated with NY-based theatre maker Erwin Maas creating a work based on the experience of 'otherness' as a disabled woman.

The exhibition is part retrospective, including works spanning a 21 year period, alongside new works and works in progress. This significant exhibition follows the evolution of Kirsty's practice, from large format drawings and paintings through to recent smaller scale works and a new work to be created in situ with Kirsty using her wheelchair as a tool to draw across a working surface on the floor.

We also welcome award winning theatre-maker, dancer and singer Erin Fowler to collaborate with Kirsty in a 'Call and Response' performance that extends the relationship between the body, movement and gesture as explored through Kirsty's ourve. Erin was a Co-Founder of The Mill, she and Kirsty have had a long term creative relationship since connecting here back in 2014.