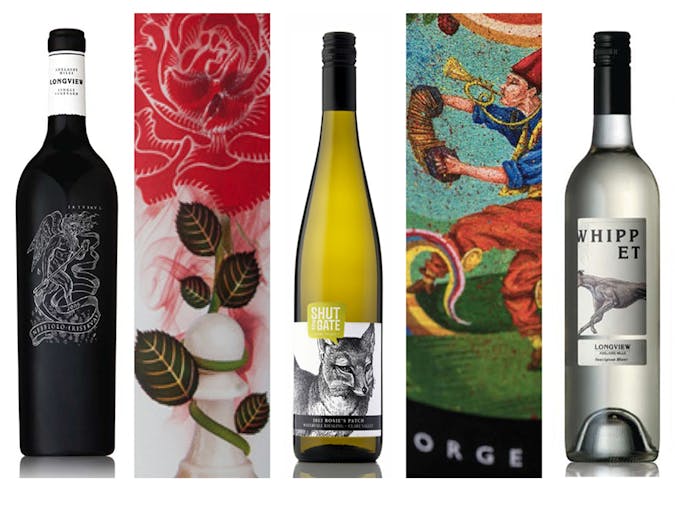 Message on a Bottle Exhibition
01 Sep 2021 - 29 Sep 2021
Next Occurrence : 24 Sep 2021
09:00 AM
- 05:00 PM
Free
Overview
The Wine Label is a powerful icon.

It is a precious object of art that symbolises and disseminates the cultural and spiritual values of the land where wine is grown. Wine label design has undergone a renaissance where art meets marketing in the most powerful way, penetrating the subconscious, utilising the power of suggestion to imply flavour and quality. (Caldeway and House 2003).

Based on the theme of 'Past, Present and Future', Message on a Bottle will showcase the social, cultural and economic impact of South Australian wine label design, curated from a span of 15 studios over 70 years. It will be a rich exposé of the integral relationships between label designer, grape grower, wine producer, sales marketer – weaving the threads of education, commerce and research for the public to sample.

Presented by The Bob Hawke Prime Ministerial Centre and UniSA Creative.