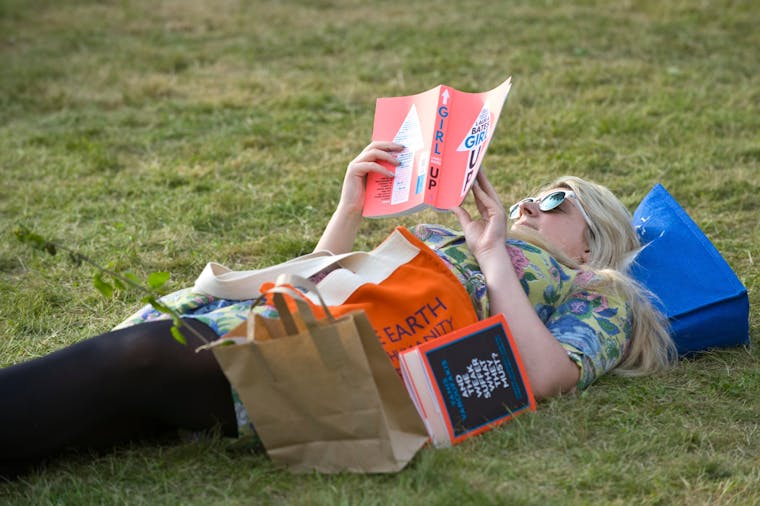 Middle Grade & YA Day | Writers' Week
28 Feb 2021 - 28 Feb 2021
Next Occurrence : 28 Feb 2021
10:00 AM
- 04:30 PM
Free
Overview
Calling all Middle Grade, YA and Spoken Word fans!

A stellar lineup of contemporary authors for young people will be at this year's day for Middle Grade & YA Readers. The day will kick off with perennial crowd favourite R.A. Spratt (The Peski Kids and Friday Barnes; Girl Detective series), followed by teen superstar Will Kostakis (The Monuments series) and local legend Vikki Wakefield (This is How We Change the Ending). Seminal Cli-Fi author James Bradley (The Change series) will be joined by debut non-fiction author Jess Scully (Glimpses of Utopia) and Ursula Dubosarsky (Pierre's Not There), and the inspiring Davina Bell (The End of the World is Bigger Than Love) completes the program.

It's a relaxed environment for tweens and teens to enjoy author talks and conversations as well as the dynamic talent of Australia's most powerful spoken-word performers in Hear Me Roar.
Features
Accessibility Certification
COVID Safe

Cafe
Family Friendly
Non Smoking
Public Toilet
Shop Gift Shop

Welcomes and assists people who have challenges with learning communication understanding and behaviour includes people with autism intellectual disability Down syndrome acquired brain injury ABI dyslexia and dementia
Caters for people who use a wheelchair
Caters for people with allergies and intolerances
Caters for people with high support needs who travel with a support person
An access and inclusion statement is available make this available on your website