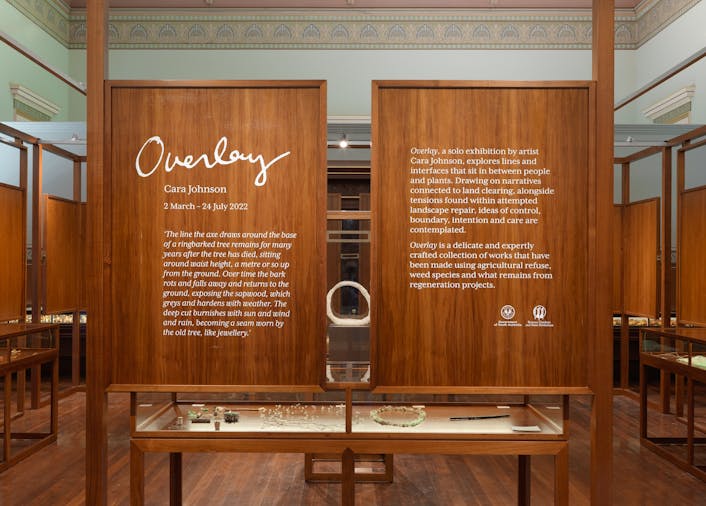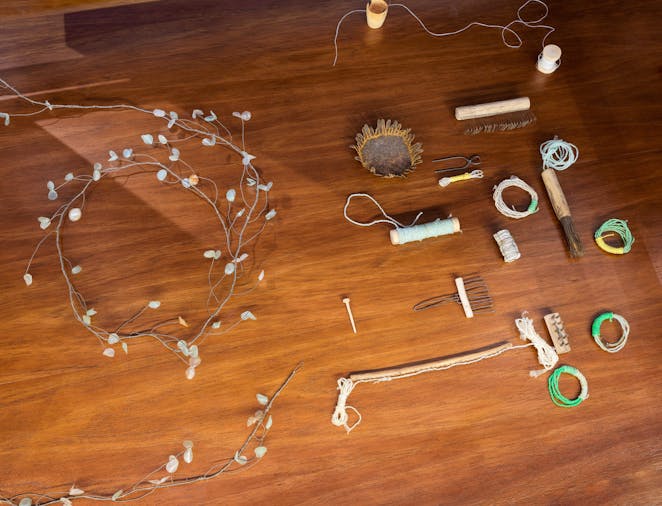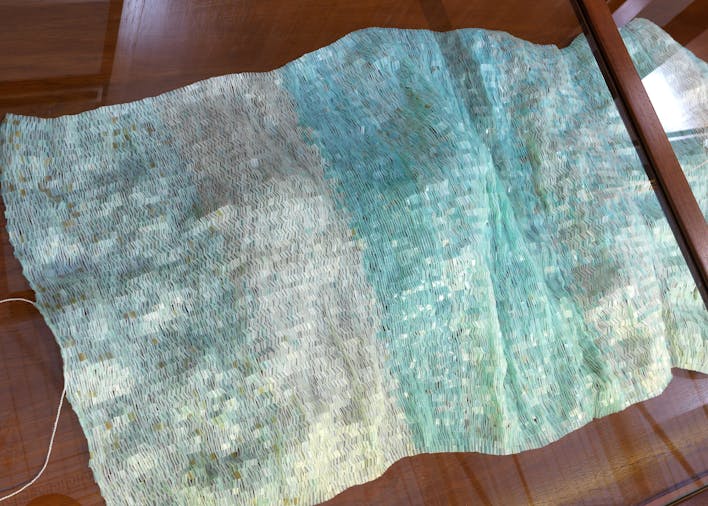 Overlay
Sat 7th May 2022 - Sun 24th Jul 2022
Next Occurrence : Sun 29th May 2022
10:00 AM
- 04:00 PM
Free
Overview
In this delicate exhibition, Overlay, see how artist Cara Johnson transforms environmental refuse into beautifully crafted art.

Cara cleverly repurposes collected agricultural refuse, weeds and debris from environmental regeneration projects to expertly create handmade jewellery and art pieces.

The exhibition tells an important narrative about the harsh human impact of agricultural and land clearing practices.

Talking about her work - which uses plastics, netting, wire and weeds - Johnson explains that the lines we generate in our world inspired the exhibition.

"In this exhibition, I explore lines and interfaces that sit between people and plants. I see them in fence lines, stacked bales of hay and in the unnaturally neat rows of trees that have been planted in an attempt to lessen winds that whip across cleared ground.

"I'm considering the overlap and tensions between land clearing and attempted repair.

"Using tree guards in my work is a way of processing the scramble to fix degraded land. Tree guards can be seen as symbolic of the hope and hopelessness associated with landscape regeneration," said Johnson.
Features
Cafe
Carpark
Coach Parking
Family Friendly
Kiosk
Non Smoking
Parents Room
Public Toilet
Restaurant
Shop / Gift Shop

Disabled access available, contact operator for details.