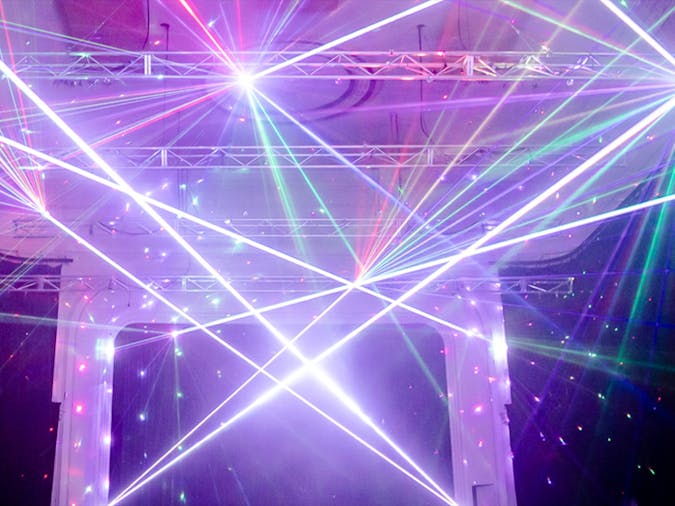 Revolutionary Rhythms | KLASSIK underground
Sat 16th Jul 2022
Next Occurrence : Sat 16th Jul 2022
Price from $50.00
Overview
From Dmitri Shostakovich to Sofia Gubaidulina, Russian artists over the centuries have frequently expressed defiance through their music to create works resonating with the spirit of resistance against political oppression.

Be immersed in this extraordinary emotional intensity together with the mesmerising laser artistry of Melbourne audio-visual artist Robin Fox for a program which brings Shostakovich's String Quartets No. 7, Op. 108, and No. 11, Op. 122 together with Gubaidulina's String Quartet No. 2. These works will be preceded by Ukrainian composer Valentin Silvestrov's moving "Ikon" for String Quartet.

KLASSIK underground is supported by Ulrike Klein AO.

All the artists involved in this concert would like to express their solidarity with the people of Ukraine and the victims of the current violent conflict imposed upon its borders.
Features
Price
From $ 50.00 to $ 60.00