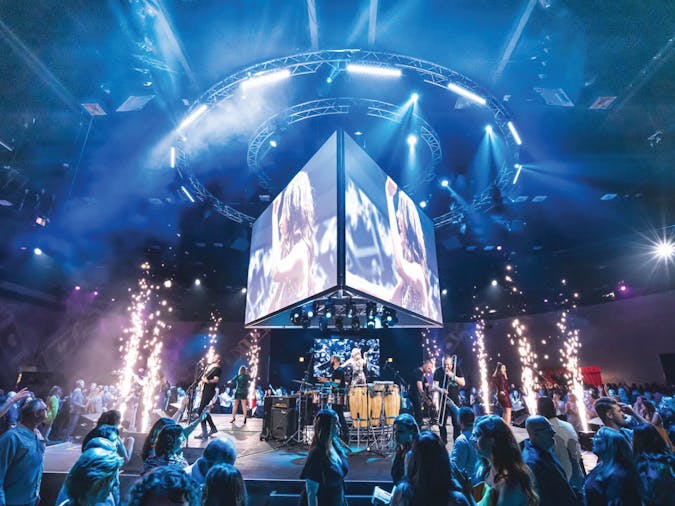 Santa's Candy Land 2021
10 Dec 2021 - 11 Dec 2021
Next Occurrence : 10 Dec 2021
Price from $145
Overview
Gather your colleagues, social club or friends for Adelaide's most exciting holiday celebration –
Santa's Candy Land at the fabulous Adelaide Convention Centre.

The perfect solution for your work Christmas party – just book your tables and leave the rest to us.

Join us on either Friday, 10 December or Saturday, 11 December for an unforgettable night of laughs, fun and festivities, featuring a scrumptious all-inclusive three-course dinner and quality beverage package.

No more boring staff Christmas functions – wrap up 2021 at Adelaide's most loved venue. With spectacular entertainment by Tim Campbell, along with Adelaide's party band, The Cast and premier dance crew, Impact Entertainment, Santa's Candy Land is going to be Adelaide's sweetest Christmas party!
Price
From $ 145 to $ 155
Friday, 10 December - $145 Saturday, 11 December - $155