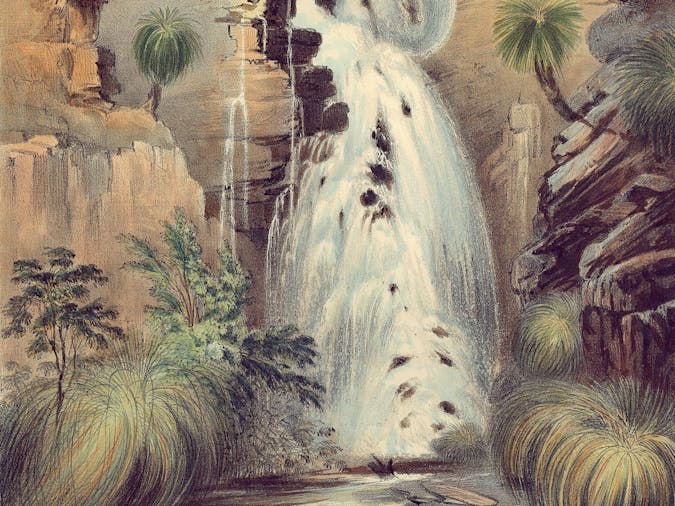 South Australia illustrated: The art of George French Angas
11 Jan 2022 - 30 May 2022
Next Occurrence : 26 Jan 2022
08:00 AM
- 07:00 PM
Free
Overview
See some of the earliest views of South Australia by a European through the beautiful colour images of artist George French Angas.

Arriving in Adelaide in January 1844, he rapidly set about an extensive series of journeys to the Murray Lakes, Barossa Valley, Fleurieu Peninsula and the South East, capturing his impressions of the young colony - its landscapes, inhabitants and flora and fauna. After a trip to New Zealand, he returned to South Australia in 1845 and travelled to Port Lincoln.

With his impressive portfolio of watercolours he then sailed for London and in 1847 published the magnificent folio South Australia Illustrated, which has served ever since as a 'snapshot' of South Australia in 1844. The book contains 60 plates with accompanying text.
Features