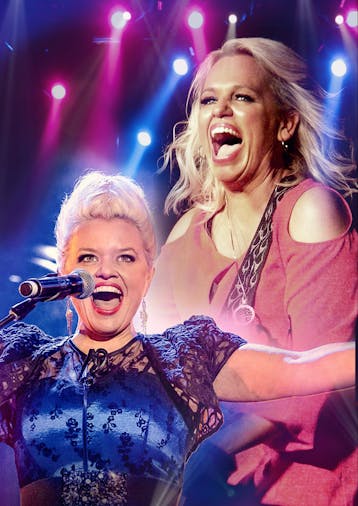 The Cowgirl and The Showgirl Ride Again
12 Mar 2021 - 14 Mar 2021
Next Occurrence : 12 Mar 2021
05:00 PM
- 06:00 PM
Overview
Something special happens when Country Music royalty Beccy Cole and acclaimed jazz and cabaret performer Libby O'Donovan take the stage together at the ADELAIDE FRINGE FESTIVAL.

Libby and Beccy take the audience on a journey of intertwining genres, swapping songs, sharing stories and breaking musical stereotypes, all the while leaving the audience in fits of laughter. It could be the anticipation of a curious audience, after all, who would expect the golden girl of Country to swap notes with a critically acclaimed Cabaret and Jazz performer? Perhaps it's just good old fashioned 'girl meets girl' chemistry... Whatever the magic, the fusion of these two sassy, funny, engaging and explosive entertainers is a match made on a stage in Heaven.

Individually these talented women have been known to leave a audience breathless.
Features