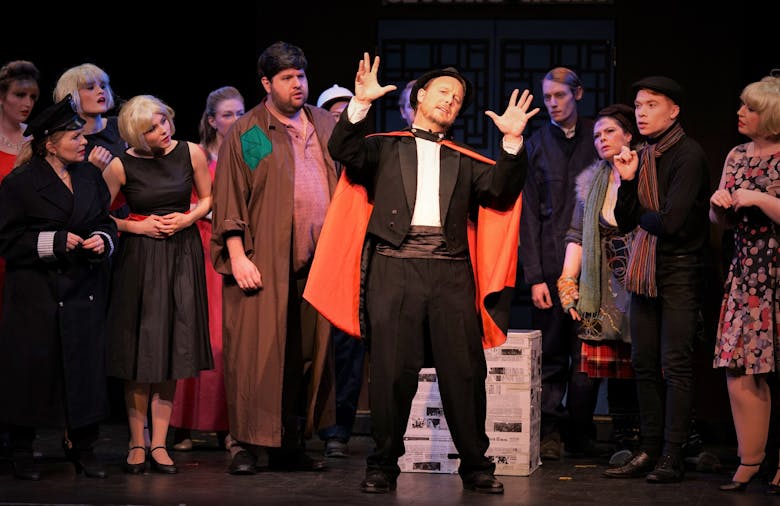 The Producers
Fri 15th Jul 2022 - Sat 23rd Jul 2022
Next Occurrence : Fri 15th Jul 2022
07:30 PM
- 10:30 PM
Price from $33.00
Overview
Due to popular demand (and following the sudden closure of its 2021 season due to the statewide lockdown last year), Marie Clark Musical Theatre (MCMT) is bringing back one of Mel Brooks' most famous musicals, 'The Producers'!

The plot of the show is simple: a down-on-his luck, fading Broadway producer and his shy, mild-mannered accountant come up with a scheme to produce the most notorious flop in history (the gloriously offensive, "Springtime for Hitler"), thereby swindling their backers (all Little Old Ladies) out of millions of dollars. Only one thing goes wrong... the show is a wild success of course!

Featuring tunes that you'll find your toes inevitably tapping to, characters bigger than life, dance numbers that will inspire you to give show business a go, and dialogue loaded with humour and almost-surprising wit, you're definitely going to want to book a ticket to 'The Producers'.
Features
Price
From $ 33.00 to $ 38.00
$33 for Concession tickets, $38 for Adult tickets. Special pricing available for group bookings of 10 or more. All tickets booked via TryBooking incur a 50c TryBooking processing fee.