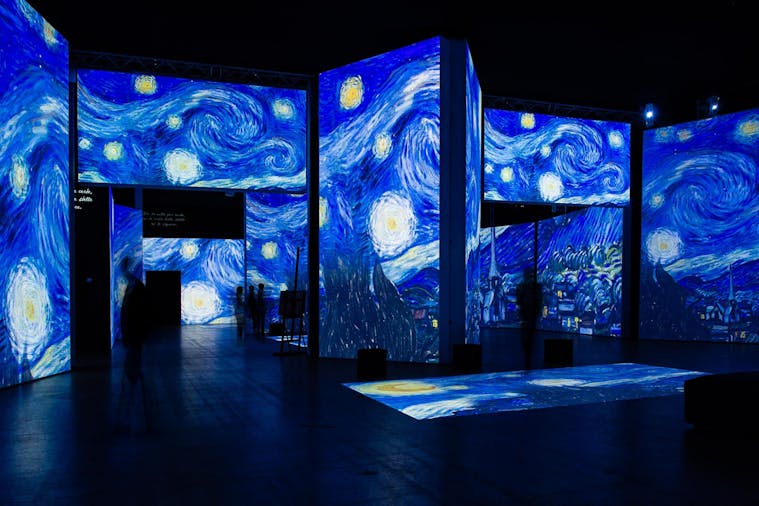 Van Gogh Alive the Experience
01 Jul 2021 - 22 Aug 2021
Next Occurrence : 02 Aug 2021
Overview
With the current lockdown in SA, this event will be paused until further notice. Please follow the updates on this page: https://www.illuminateadelaide.com/illuminate-adelaide-covid-19-update

The life and legacy of Vincent Van Gogh comes leaping off the canvas in this multi-sensory tribute to one of Western art's greatest names.

131 years after his death, Van Gogh Alive turns the art world on its head, using the latest audio-visual technology to transport the viewers inside Van Gogh's greatest masterpieces. From swirling night skies to the eye-popping yellows of his iconic sunflowers, Van Gogh Alive uses giant screens, a rich classical score and over 3,000 images to create an immersive experience tracing the story of Van Gogh's final decade and its prolific, tragic crescendo.

The creation of Australian company, Grande Experiences, this international sensation has toured more than 60 cities around the world and comes to Adelaide after a blockbuster Sydney season.
Features