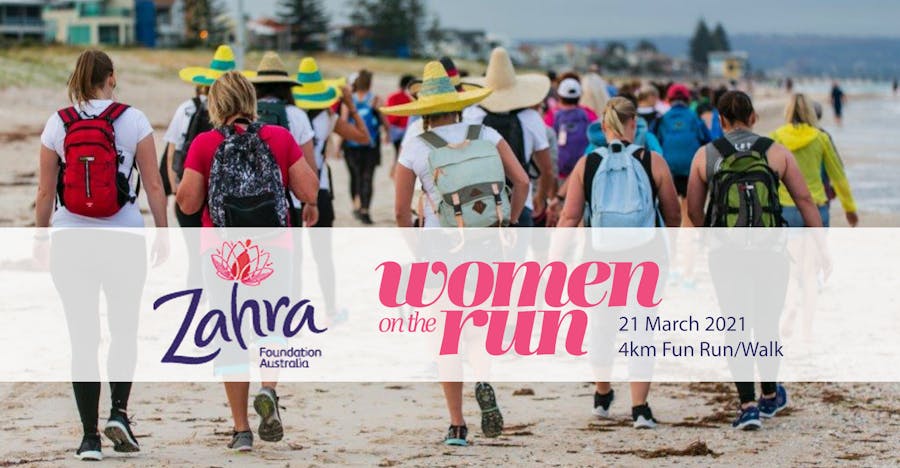 Women on the Run
21 Mar 2021 - 21 Mar 2021
Next Occurrence : 21 Mar 2021
08:00 AM
- 11:00 AM
Price from $30
Overview
Registrations are open for the sixth annual Women on the Run event, which supports the work of domestic violence charity Zahra Foundation Australia.

All South Australians are invited to walk or run the 4km-return stretch of beach between Grange and Henley jetties on Sunday March 21, and to wear a backpack filled with non-perishable foods to donate after they cross the finish line.

Carrying this extra weight symbolises the situation many women and children face when they escape violent households – fleeing with only the belongings they can fit in a hastily packed bag.

At least one woman is murdered every week in Australia by her partner or former partner. Zahra Foundation was established by the children of Zahra Abrahimzadeh, who was killed by her estranged husband at the Adelaide Convention Centre in March 2010. This event is an annual reminder of Zahra's bravery and hope for the future.

Funds raised by registrations will support Zahra Foundation's empowerment program and financial counselling service, which break the cycle of abuse by helping women gain financial independence after leaving an abusive relationship.
Features
Price
From $ 30 to $ 100
Single race registration.