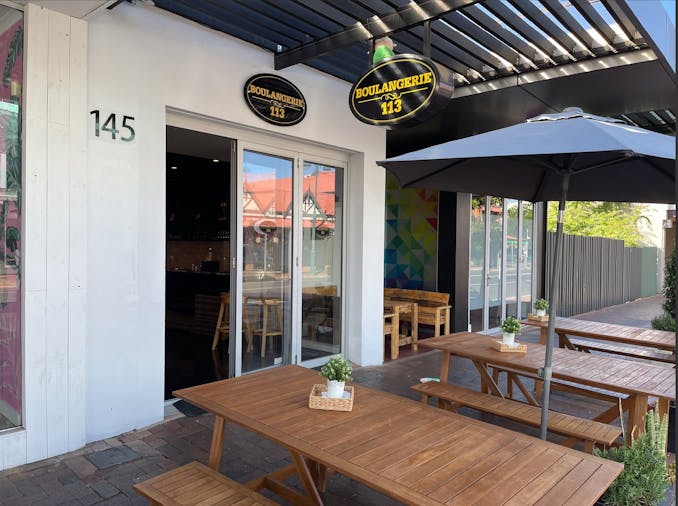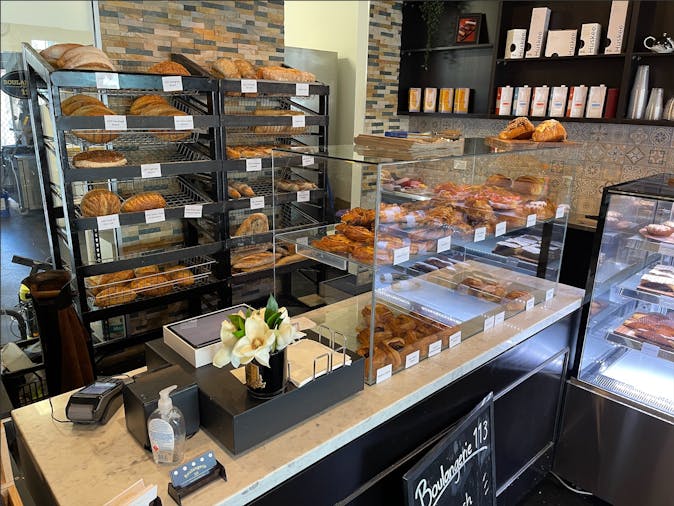 Overview
Boulangerie 113 is a French Bakery/Cafe which specialises in French sourdough breads and pastries. With over 30 years combined experience, our qualified bakers are up in the early hours working hard to produce fresh, hand crafted sourdough every day.

Our exceptional coffee is locally roasted and we are proud to provide our customers with a coffee that is guaranteed to leave a lasting impression.

Tempt your tastebuds with our wide range of French pastries and tarts which compliment our coffee perfectly.

We are excited to launch our all day breakfast and lunch menu featuring our wide range of breads.

Open Monday - Saturday, there is always a chance to drop in and try our outstanding products.