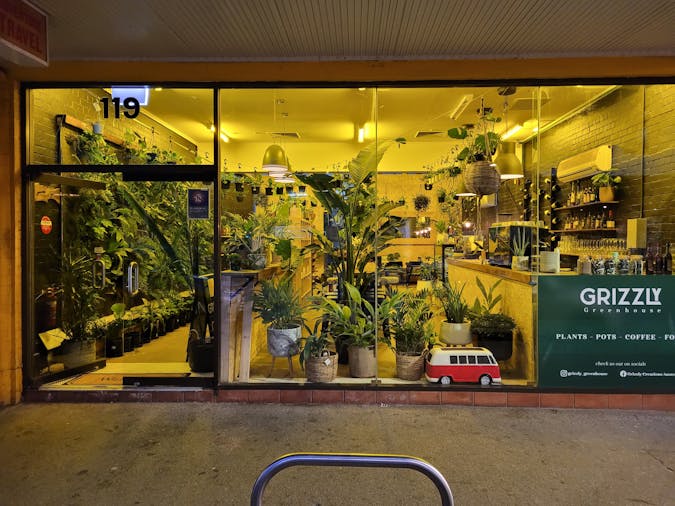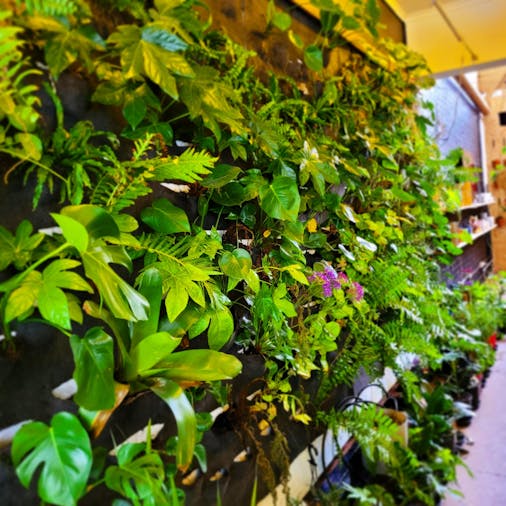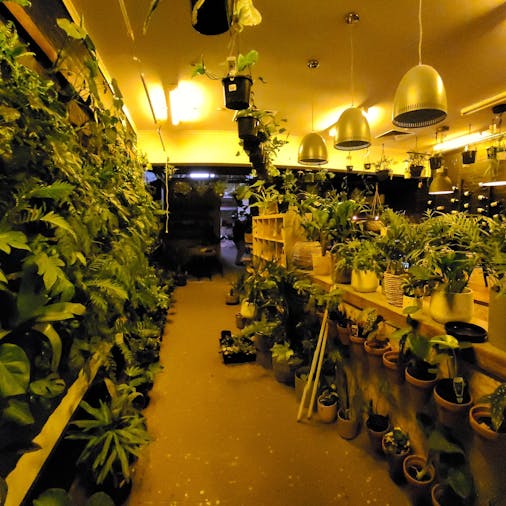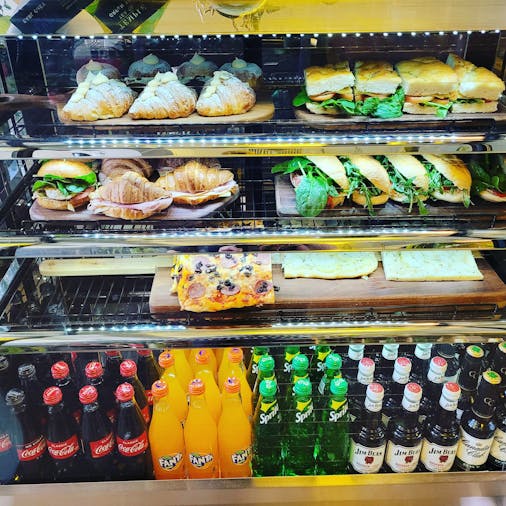 Overview
GG is a coffee shop jungle in the CBD.

We have over 1400 plants in store which first of all increases oxygen levels and keeps the temperature of the venue more consistent and pleasant.

During the week we serve up delicious locally made pastries, muffins and cakes accompanied by out amazing single origin, locally roasted coffee.

On Friday evening we have wood fired pizza and live music from 6 pm but don't forget to book a table as we fill up quickly.

Our drinks range consists of mainly local South Australian beer and wine, some of which the makers themselves pop in and do exhibitions in store.

At GG we are all about sustainability, everything in store from furniture to cups has been given a second life to shine. If we all do our part, we can give our great grandchildren and years beyond a magnificent world.

If Grizzly Greenhouse sounds like your type of venue then why not talk to Grizzly himself about hiring it out for your next function, board meeting or special event.

With a capacity upto 104, it's the perfect space to entertain a group I an environment that's just a little bit different.