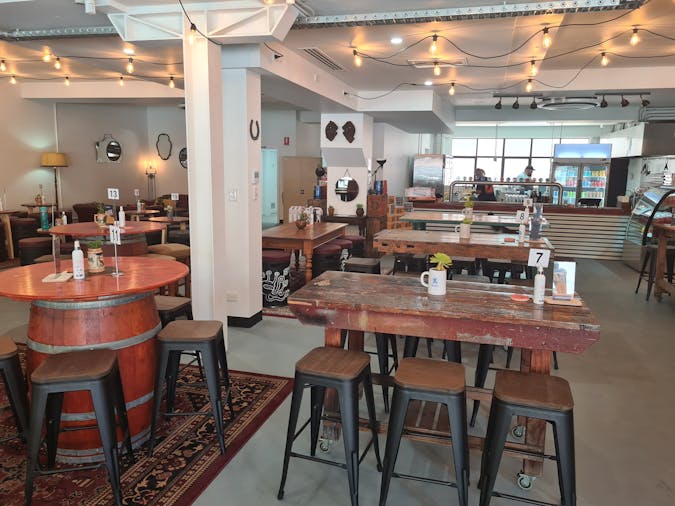 Overview
Located in on Rundle Street, Adelaide, Prancing Pony on Rundle brings a taste of the Adelaide Hills brewery to the city. Pony on Rundle offers a menu selection of Pony classics, as well as traditional Flammekueche, the perfect pairing for your beer.

What is Flammekueche? Flammekueche (pronounced Flama-coosh), is a light, crispy stone baked flat-bread from the Alsace-Lorraine region, the French German border region around Strasbourg. Share as a starter, or enjoy a Flammekueche for your main with a cold glass of your favourite Prancing Pony Beer. Bon appétit!

Pony on Rundle caters to those who love great beer, with our full range of beers available on tap- and also non-beer drinkers – with a selection of wines, cocktails and non-alcoholic beverages on offer as well.