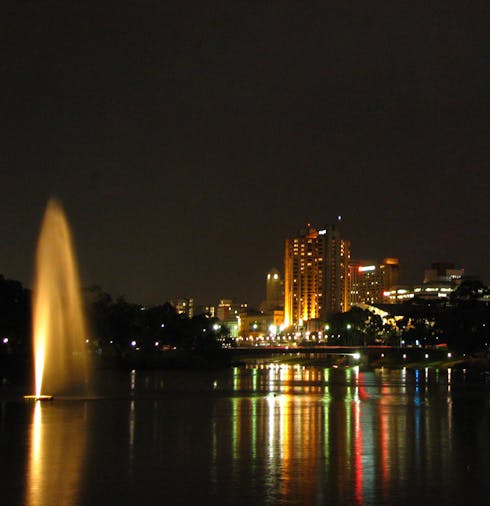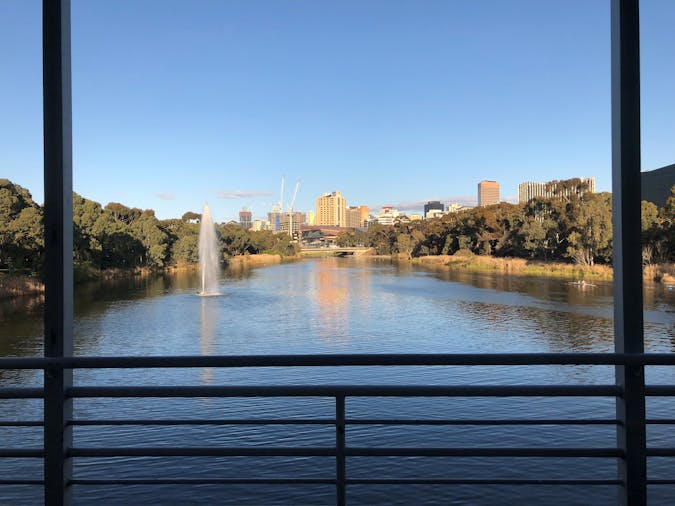 Overview
Located immediately below the Red Ochre Barrel and Grill, the River Cafè has Adelaide's most superb city location. A floating pavilion, literally sitting on the water, the restaurant has beautiful river views and wonderful night time city views from every seat in the restaurant. River Cafè is one of those rare restaurants that is as atmospheric during the daylight hours as it is as night.

At River Cafè on hot days the windows roll away to give a really magical dining experience but equally transposes to cosy on cold wintery days that start with a drinks around the fireplace at our bar.

The River Cafè and the Red Ochre Barrel + Grill are just a 10-minute walk along the River Torrens from the Adelaide Festival Centre and a 10-minute cab ride from any city hotel. This is a well-lit and very safe walkway. We also have ample free parking. Whilst the Red Ochre Grill does not have disabled access, the River Cafè has disabled access to all dining levels and guests can alight immediately in front of our main entrance.
Features