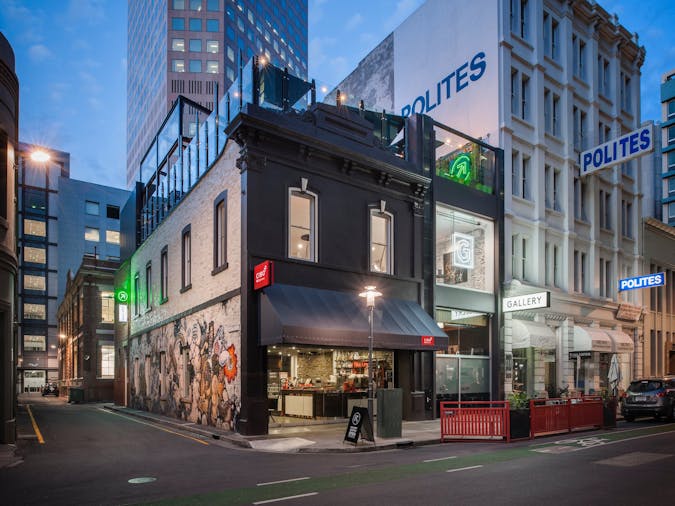 Overview
Located in the vibrant hub of Waymouth Street in Adelaide CBD, The Gallery combines heritage charm with modern sophistication. Seamlessly transitioning from the traditional facade, to the modern interior, access is via a side lane entry (Answer Street). With a variety of amazing function rooms, contemporary art galleries and of course our everyday accessible rooftop garden.

Our everyday accessible rooftop garden is the largest rooftop in Adelaide holding 180 guests and perfect for food, drinks and celebrations.

We are very focused on functions at The Gallery with a dedicated kitchen team and floor staff that are trained specifically to make your special occasion as enjoyable and memorable as possible.