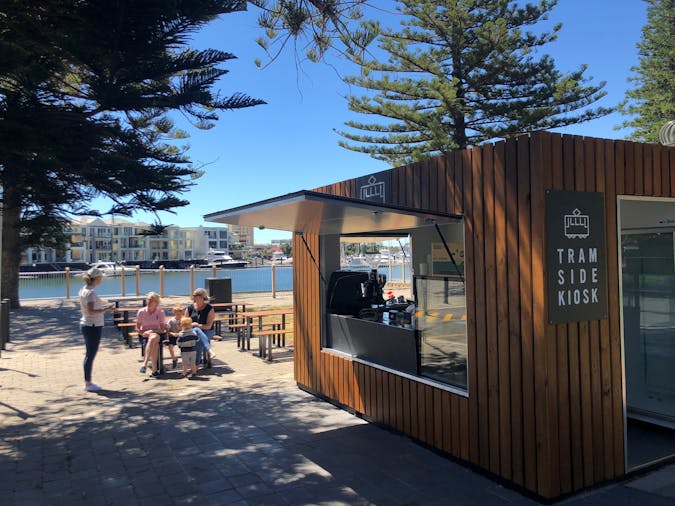 Overview
The Tram Side Kiosk is a short 100m stroll to the brilliant and popular new Wigley Reserve Playground, including toilets and BBQ Facilities. There is ample free parking in the close vicinity along both Anzac Highway and Adelphi Terrace .

The Historic Tram located in wriggly reserve adjacent to the marina is the perfect location for a good but simple coffee shop and patisserie. Currently grinding and brewing beans from a local roaster Presstwood Coffee, traditional milkshakes and thickshakes, juices and serving a selection of sweet and savory items like toasted sandwiches and croissants, along with cakes and muffins.

Plenty of seating and shade from the large surrounding trees. Tables are plentiful both alongside the restored historic tram and on the west of the kiosk. You can choose to sit in the tram itself (capacity restrictions apply) and kids will be delighted to sit up on the drivers seat at either end of the tram car.

We look forward to seeing you soon.