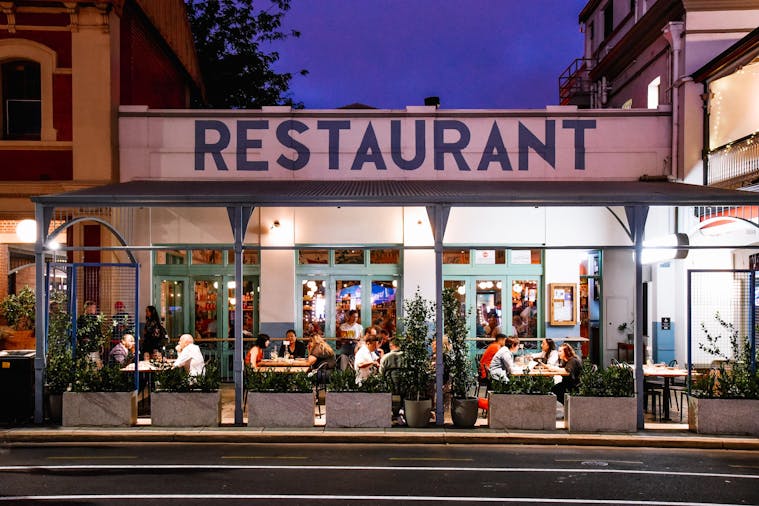 Overview
Say Yiasou to George.

A lively Mediterranean inspired restaurant in Adelaide's East End. We take our food seriously but not ourselves. All our food is made from produce sourced up the road and cooked in our restaurant's wood oven.

Wood Fired Eats // Fresh Wines //
Funky Tunes // Good Times // Ouzo

Bookings of 8 persons and above are asked to indulge in one of our set menu options.  

For bookings over 10 persons please email us directly or call.