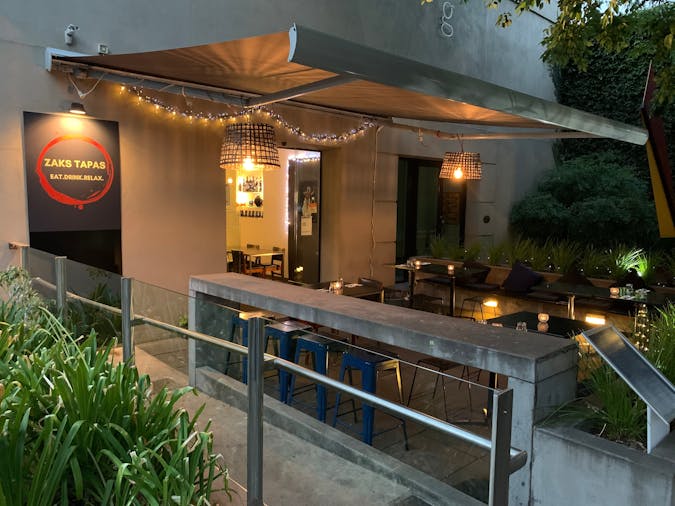 Zaks Tapas Restaurant and Bar
Overview
Street food has always been our favorite; it's affordable, cheerful and comforting.

Welcome to our simple offering where we would like to give you a taste of streets from around the world using only the best South Australian produce.

Our Restaurant, Our Vision and Our Service

We are a family friendly restaurant that caters to everybody a place without barriers where everyone is invited to have a good time , we have created a menu that gives our customers options to choose from and at the same time giving them value , a menu that caters to the dietary needs of each and every individual and that will change along with the season keeping it fresh and giving variety and more choices .
Our service is warm and personal but always keeping it professional to ensure we deliver consistently to exceed our guests expectations.

Our decor remains minimal yet has a contemporary feel and the ambiance takes precedence depending on the time of day with light and music playing a key part in driving the mood and setting of the restaurant.

"Sit Back Relax And Let Us Take You On A Journey To Explore Your Taste Buds"

We have indoor and out door dining weather permitting.