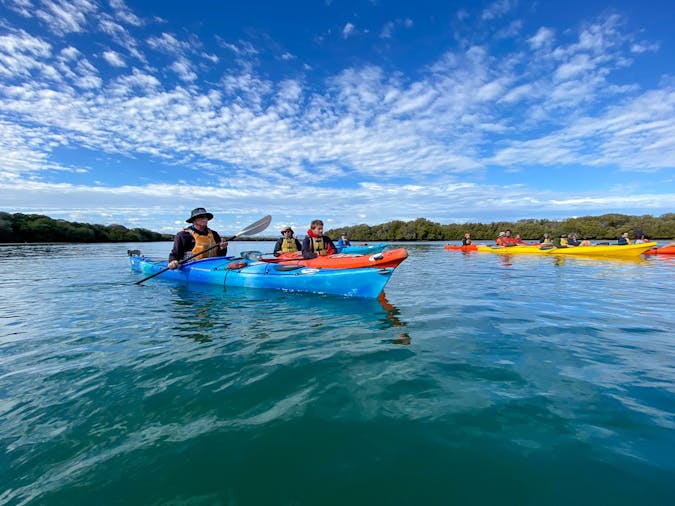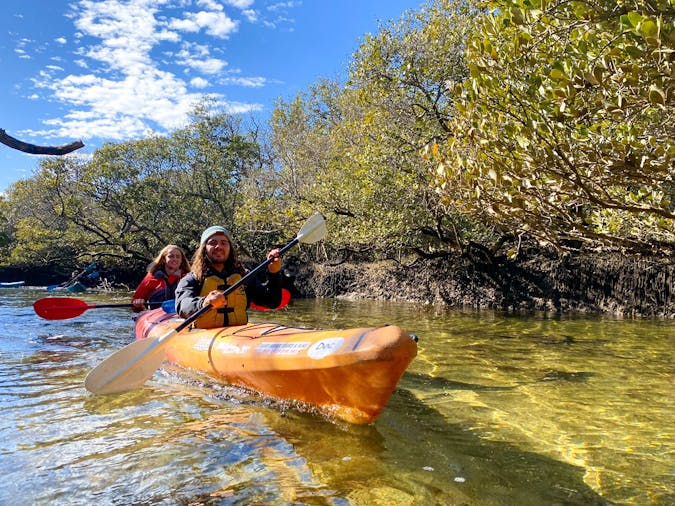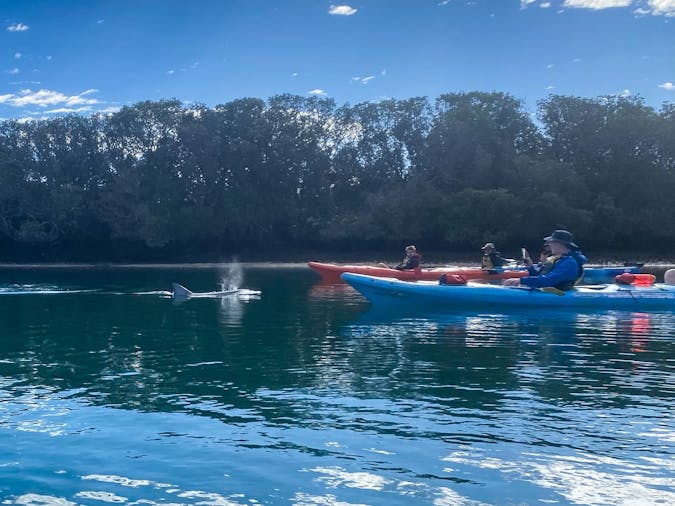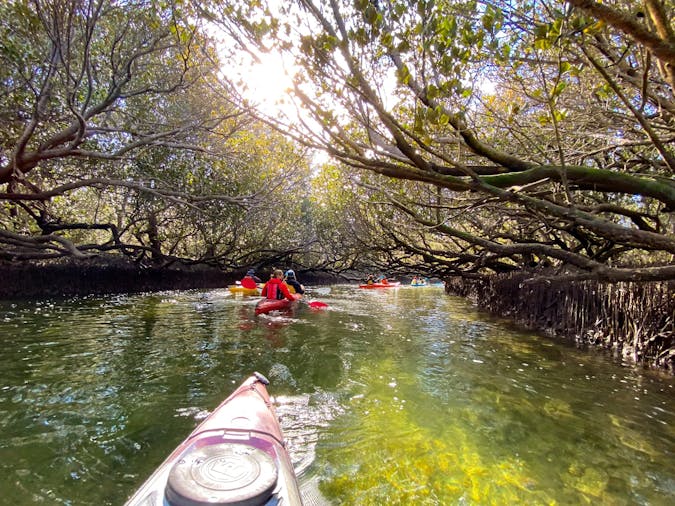 Dolphin Sanctuary Mangroves Tour
Price from $35.00
Overview
The Family Tour is 90 minutes of fun exploring the Dolphin Sanctuary one of Adelaide's "secret spots". The sheltered mangrove lined creeks are home to a fascinating array of marine life, birds and the Port River Dolphins.

Kayaking is the most environmentally sensitive way to explore and interact with the dolphins. The tour is very easy paced with plenty of time for photos, storytelling by your guide, and searches for the Port River Dolphins. When the Port River Dolphins come to play it is a memory you will treasure for ever!

REQUIREMENTS

Children must be a minimum of 8 years old
All Children 17 and under must be accompanied by an adult
Children 12 and under will need to be accompanied in a kayak by an adult
Maximum weight (2-person kayak): As we use sit in kayaks we generally find people 140+kgs can have trouble fitting into the kayaks.

COVID 19 – CONDITIONS OF BOOKING

From Wednesday 1 December 2021, participants aged 16 and older who choose to come to our sites will be required to show evidence that they have been double vaccinated (or are exempt from vaccination by order of the Chief Public Health Officer).