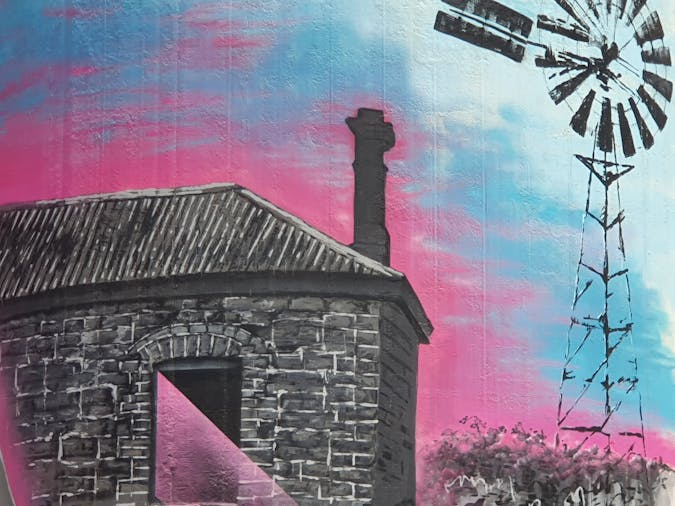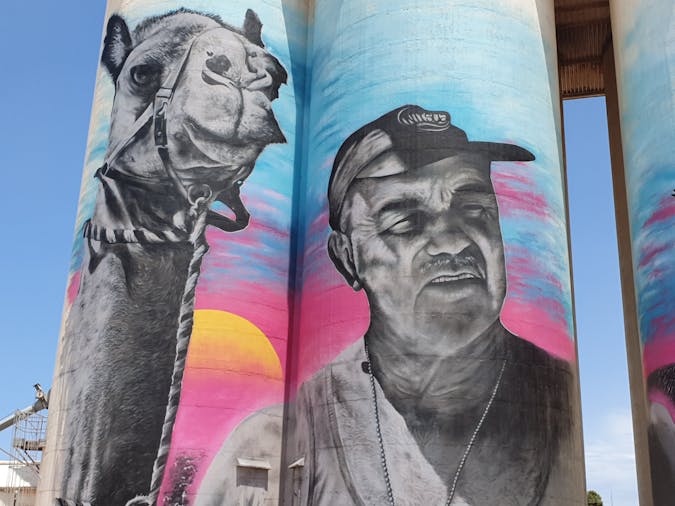 Overview
The Cowell silos were painted by Austin '! N I T S U A' Moncrieff and were completed on the 18th of September 2019. ! N I T S U A was assisted by Micheal 'Schmick' Motteran-Smith who has also painted a stunning mural near the silo location too.

The star of the silos is local identity Lionel Deer and his camel Diamantina. Mr Deer is most known in the Cowell community for bringing his camels to the Cowell Christmas Pageant for over 30 years. Lionel stirs up a sense of nostalgia for many Cowell residents as he forms a rich part of Cowell's history. He is also known as the kind of person who would give you the shirt off his back, if he ever wore one! He is a descendant of early settlers and from a large farming family. He spent many of his years working as a shearer, he is a three-time mail medallist and loves his football. A prankster at heart and a true larrikin. Mr Deer has and always will smile, wave and welcome anyone who passes him by.

The mural also features a Port Lincoln Parrot and a nearby farmhouse ruin.