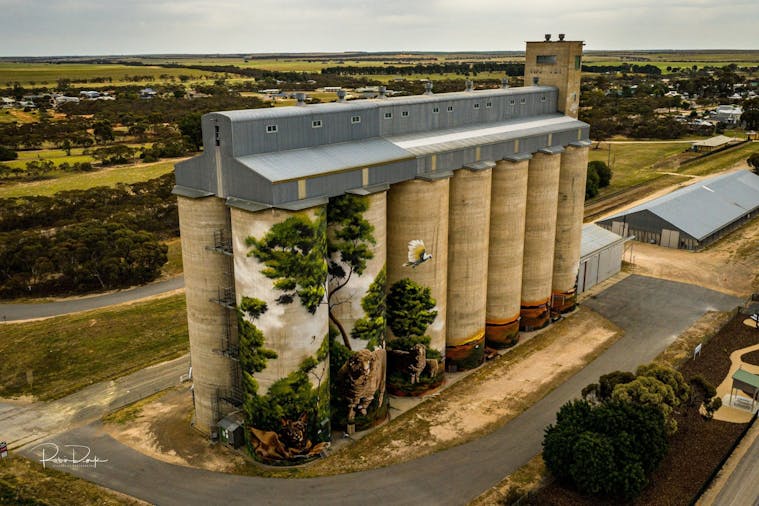 Overview
AMAZING work Heesco we can't thank you enough for transforming the Karoonda Viterra Silos featuring iconic local Mallee elements as suggested by our community.
There are so many people to thank for helping make this massive project come to life for Karoonda.

This project was funded by the Federal Government's Drought Communities Fund thanks to Tony Pasin MP. The District Council of Karoonda East Murray partnered with Illuminart and Juddy Roller to create the incredible day and night art on the Karoonda Silos. Viterra, who own the massive Karoonda Silos, have been extremely supportive throughout the entire project.

Thank you On-Site Group for providing hire of the massive Boom Lifts! Your prompt and regular customer service supporting Heesco with lift technicalities was fantastic.

Terrain Group Pty Ltd designed and supplied the shade shelters and seating in front of the silos. Karoonda's local builder, Lucas Spog Neumann, installed the infrastructure in which one of the shelters has been custom designed to permanently house the new projector units used in the night time silo art display.