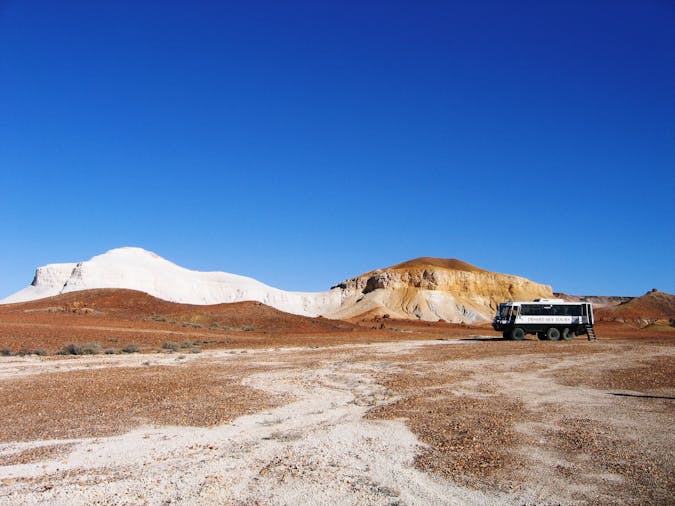 Opal Trail - Five Day Tour
Price from $2750
Overview
The Opal Trail - Five Day Tour is an opportunity to experience many elements of the Australian outback, in four wheel drive comfort.

On this adventure you will discover the world famous opal fields of Coober Pedy and Andamooka. Explore the desert regions of the outback, the great salt lakes and the magnificent Flinders Ranges.

At Port Augusta visit the Wadlata Outback Centre, before continuing to Woomera. The Heritage Museum provides history and information about the town. Visit the town of Roxby Downs and the opal mining area of Andamooka. Continue to Coober Pedy, with a drive out to the Breakaways and Moon Plain.

See the Dog Fence, the longest fence in the world and Anna Creek Station, the largest cattle station in the world. Travel on to William Creek and following the Oodnadatta Track we see the artesian mound springs and Lake Eyre South. Lunch is at the classic Marree Hotel.

In the distance the Flinders Ranges rise up as you travel to the highest town in South Australia, Blinman. Brachina Gorge - a 'corridor in time' - leads to Bunyeroo Valley and lookouts such as 'The Razor Back'.

Operates: Departure dates on application. Complimentary home pick up available.