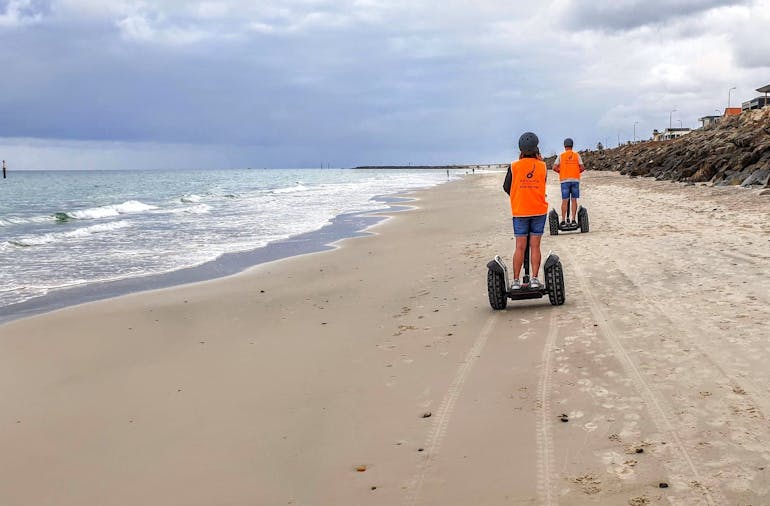 Segway Glenelg Beach Tour
Price from $99.00
Overview
Join the Segway Sensation SA Team and experience all the iconic sights of Glenelg Foreshore precinct on our New All Terrain X2 Segways.

Learn your Segway skills on the the grassed area down at Moseley Square.
Once trained we head off on a 6km trail taking in major attractions including the Stunning Glenelg Beach foreshore, Mosley Square, Glenelg Jetty, Patawalonga Creek, Boat Docks and Boat Marina. Enjoy an adventure unique to Adelaide and Segway Sensation as you ride your Segways on the Beautiful Glenelg Beach whilst soaking up the ambience of the Pristine beach location. Turn heads as you glide past the many beautiful sights and attractions located at our Premier beach location including Free Time to Ride on the Sand.