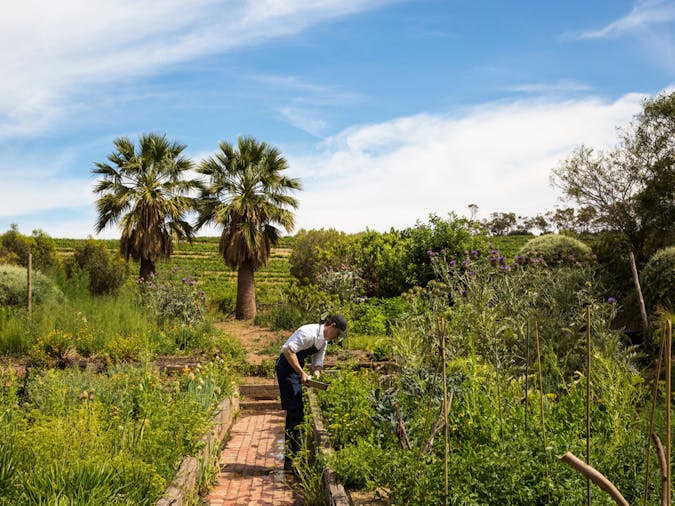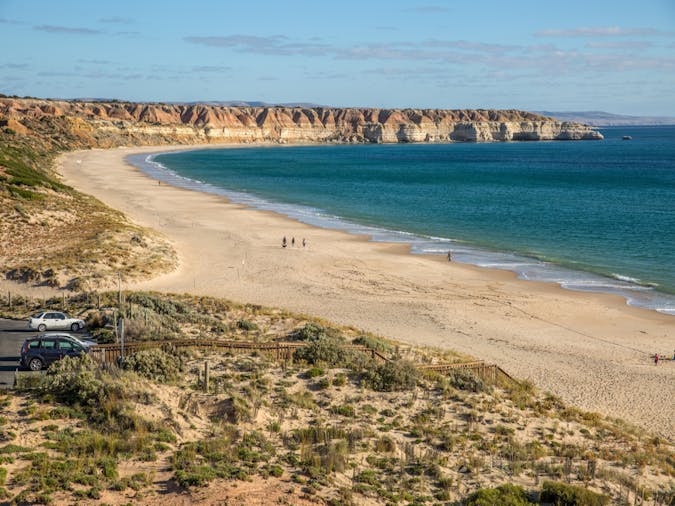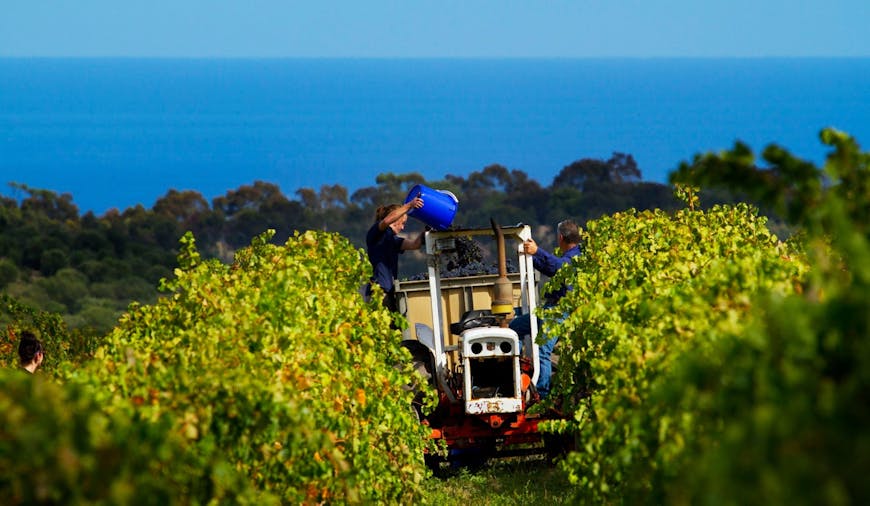 Treasures of Fleurieu Peninsula &McLaren Vale
Overview
In the South of Adelaide, on the way to Kangaroo Island, there are so many reasons to stop and take your time to enjoy the wonders of the Fleurieu Peninsula. From Windy Point,and its amazing view of the St Vincent
Gulf, you be driven to see the magnificent cliffs and azure reefs of Port Noarlunga, a totally unique experience.

Not far away you will discover the Onkaparinga National Park and take a leisurely hike in its stunning gorges. Keep your eyes open for any native kangaroos or wallabies which might be hanging around. Then, the renowned McLaren Vale lies waiting for you to discover its local artists and its finest vineyards. The inimitable local produce and infectious passion of its artisan wine makers and farmers makes McLarenvale a unique region both charming and inspirational.

After indulging in a range of gourmet tastings and delicious meals your journey will continue through astonishing landscapes to a wisely hidden beach until, at last, you will reach Kangaroo Island or return to Adelaide.