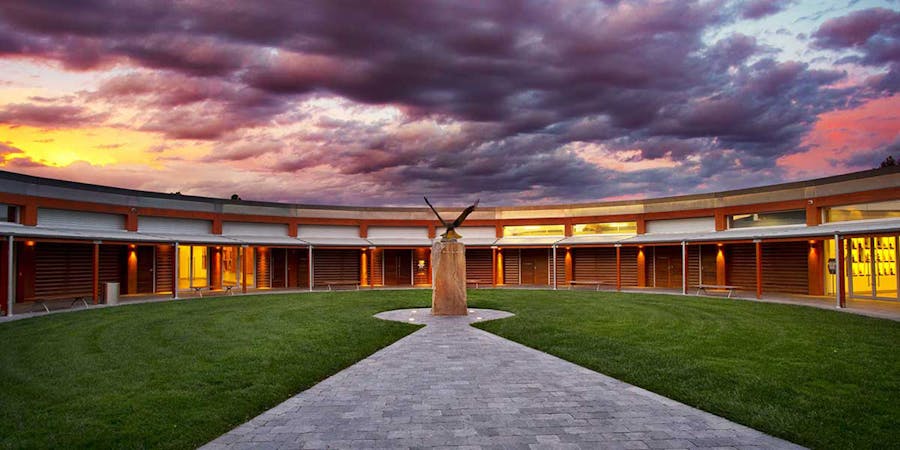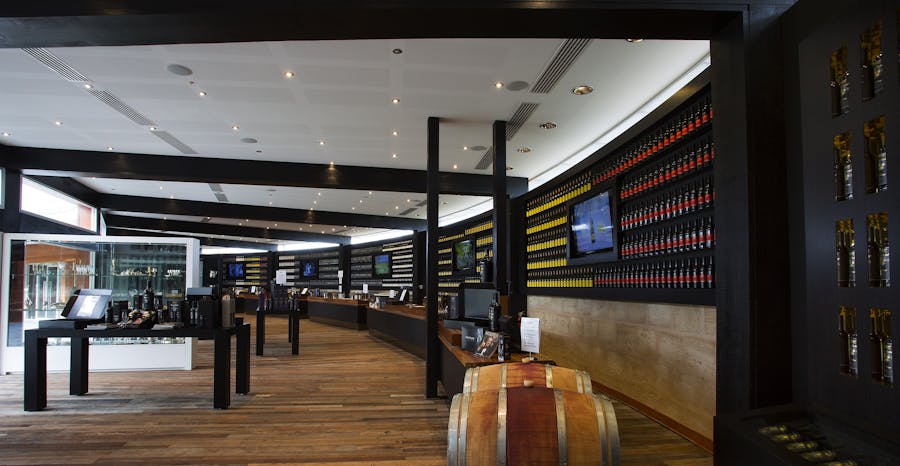 Overview
Paying homage to Wolf Blass Black Label, the most iconic red blend in the Wolf Blass stable, the Cellar Door showcases the world's only collection of every Black Label vintage since the winery's inception in 1973. The wall is a tribute to the Black Label's unprecedented Jimmy Watson success, Australia's most prestigious and sought after wine award.

Visitors can taste 'Black from the Barrel', two individual components directly from the barrels, alongside the current vintage Black Label Cabernet Shiraz. Adding to the Cellar Door's charm, visitors can marvel over a life size artwork, titled 'Wolfie', oil and acrylic on canvas, 2014, by one of Australia's most recognised artists and fellow South Australian, David Bromley. The painting was created as a celebration of Wolfgang Blass 80th birthday.

Drop in to taste our range of award winning wines, enjoy one of our tailored wine experiences, or simply a barista-made coffee with an assortment of handmade cakes or a cheese plate.