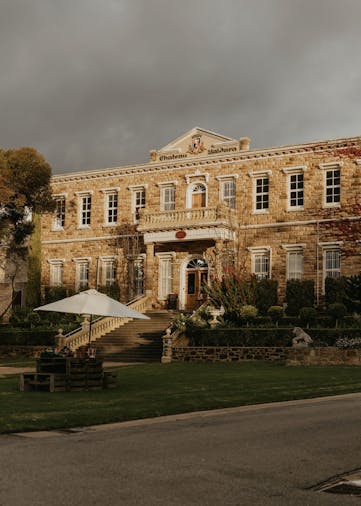 1847 Chateau Yaldara & Vintage Chef Co
Price from $399
Overview
Walking from the heli-pad towards the cellar door, the Iconic Chateau emerges from behind the trees. You can see the beauty of this building, it is massive, it is beautiful. The lawns are stunning…

This building used to be off limits to the public and only open on open days where the previous owner would share his collection of antiques. The antiques are literally just down the road now and you can enjoy the beauty now as it is the cellar door, combined with a walking winery tour to check out "behind" the scenes with a passionate guided tour, this winery is one of a kind!

Lunch here is in the vibrant Vintage Chef Co Café. Teagan and her team have created a special place with passion, excitement, and amazing food. They cater for everyone, and you can grab a beer here too if that's more your style!

EXCLUSIONS: Extra drinks with lunch. Extra take home wine (this can be shipped direct to your home from the winery).