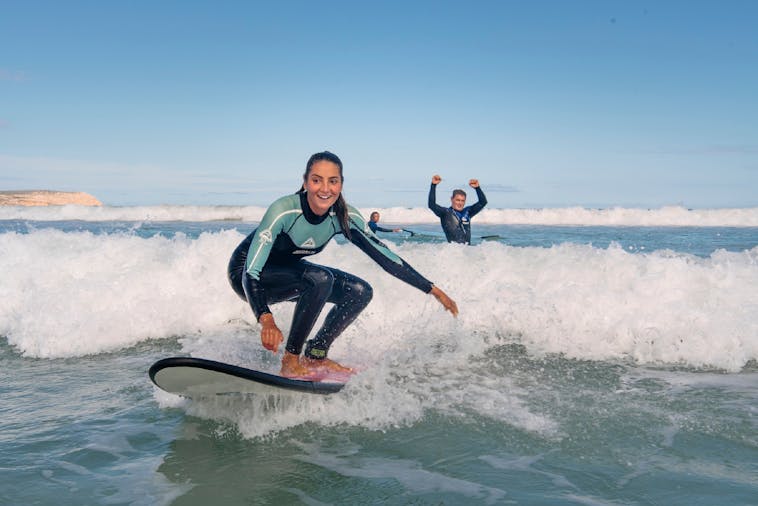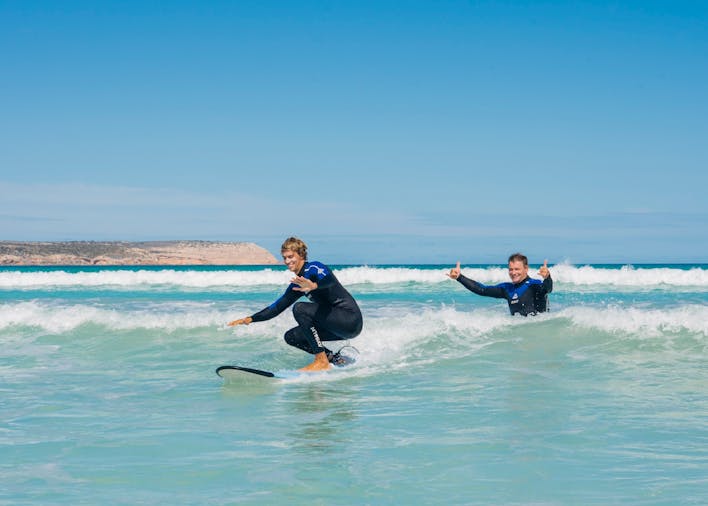 Sceale Bay Surf School
27 Aug 2019 - 21 Sep 2020
Price from $50
Overview
Sceale Bay Surf School on South Australia's West Coast of Eyre Peninsula offers Learning to Surf lessons in an Aquatic Paradise. Owner, Accredited Instructor Andy Joy tailors lessons to suit any level of surfing ability. Surfers Beach at Sceale Bay provides the perfect location with long, gently rolling waves in a safe & pristine environment. Often classes will only be sharing the waves with Dolphins and Sea Lions!
Young kids to seniors can learn the thrill of surfing. The thrill of catching a wave has been discovered from the young adventurous spirit to the young at heart and really any age group can enjoy the feeling only a surfer knows! The technique we use, and quality soft surf boards designed for beginners, has proven a high success rate of getting students up and riding early in their first lesson.
I love to be able to share the surfing experience and see others get the same thrill and joy of riding their first wave as I did all those years ago. Surfers have a word for that feeling; it's called STOKED!
Features
Carpark
Family Friendly
Pet Friendly Enquire

Cruises Sailing and Water Tours

Price
From $ 50 to $ 200
View Surf Lessons page on website for pricing www.scealebaysurfschool.com.au