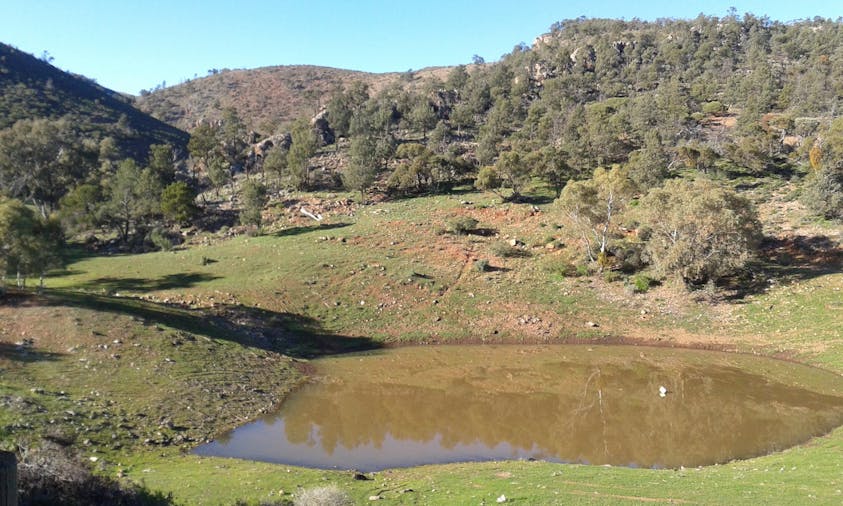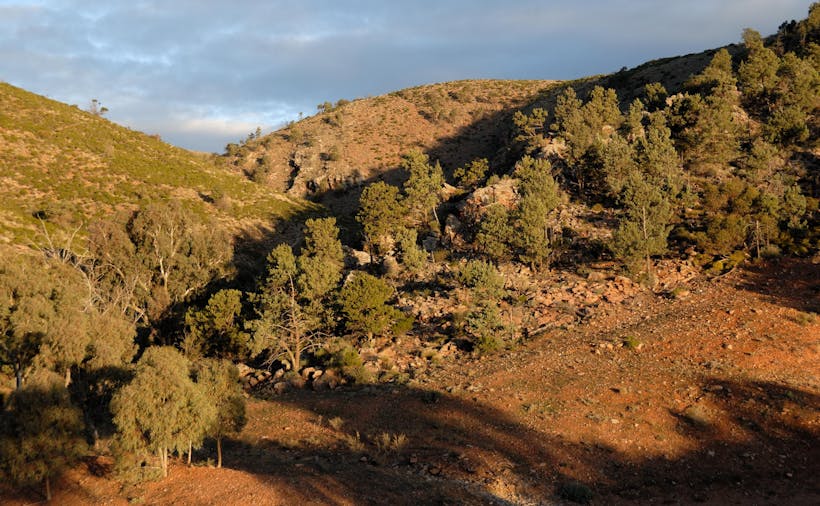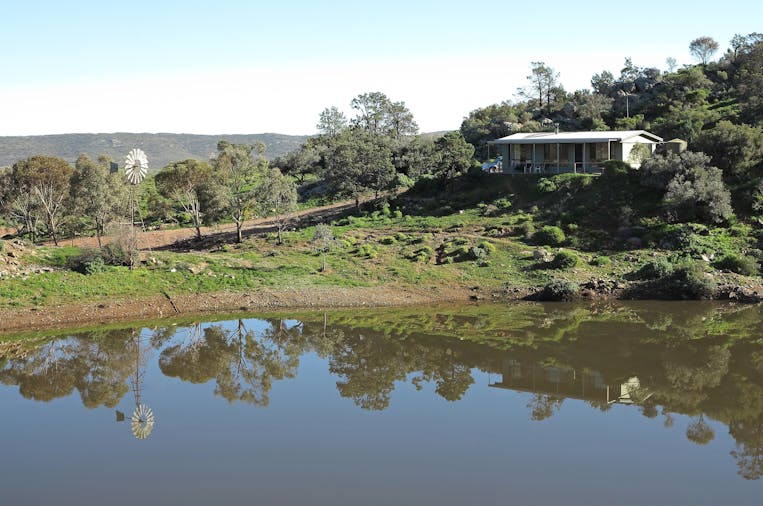 Horseshoe Rim - Wilderness Cabin
Price from $140
Overview
The Horseshoe Rim - Wilderness Cabin is a self contained cabin nestled among rugged ranges. It overlooks a huge dam, which is frequented by native wildlife of all kinds. As there is only one cabin it offers privacy and comfort amid spectacular scenery.

The cabin has two bedrooms, one with a queen size bed, the other with a double bed and two bunk beds, slow combustion log fire, solar powered lights, and appliances are gas fuelled. Outside has a gas barbecue and camp oven area.

Linen, towels and quilts are provided for Queen and Double beds only.

On the hills surrounding the Cabin is the Horseshoe Rim four wheel drive adventure track. It is recommended for experienced drivers only. It is an exciting drive around the western, southern and eastern hills of the Horseshoe Range, with a highlight being reaching the top of the highest point Mount Stokes.
Price
From $ 140 to $ 160
$160 for a couple per night. Additional adults $50 per night. Children (under 16) $30 per night. Linen and quilts not supplied to single beds.