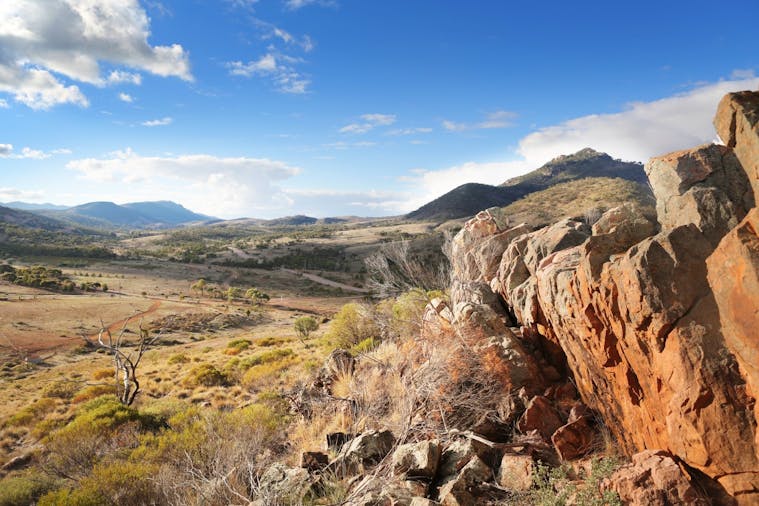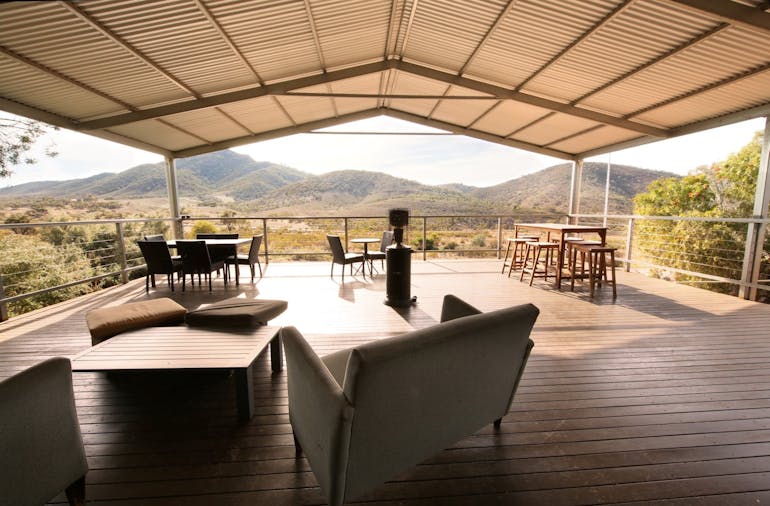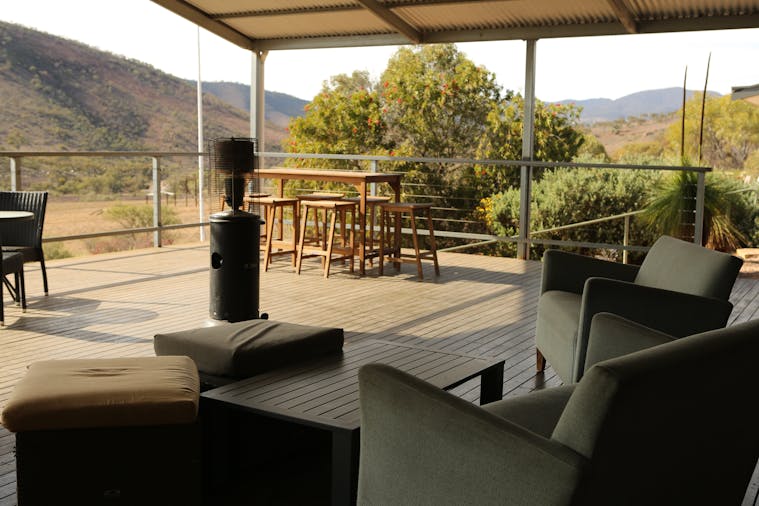 Pichi Richi Park
Price from $150
Overview
Pichi Richi Park is a family owned & operated. bush retreat on more than 1,000 acres of native Australian bush land, nestled in the picturesque Pichi Richi Pass in the Flinders Ranges, South Australia.

We offer a variety of Flinders Ranges accommodation for your stay including bush cabins with rugged ridgetop views, perfect for families, couples & individuals seeking a nature based escape, and the entire Pichi Richi Park as an exclusive bush retreat especially for you and your extended group. With the ability to utilise all we have on offer, including the function deck, commercial kitchen and dining areas it is an ideal place to host private functions such as weddings or other special occasions and a fabulous base to explore the beautiful Flinders Ranges for school & university groups. Camp sites are an additional flexible alternative at Pichi Richi Park.

From beautiful walks along ridges to slow meanderings through creek beds & gullies, observing native wildlife as you go, Pichi Richi Park is an ideal location for your next getaway to the Flinders Ranges, South Australia.


Booking.com Traveller Rating
Price
From $ 150 to $ 1200.00
Cabins from AUD165.00 per night for two adults. $22 per extra Adult and $12 per child. Maximum guests 6. All linen included Group rates on application. Shared accommodation up to maximum of 55 guests. Linen not included