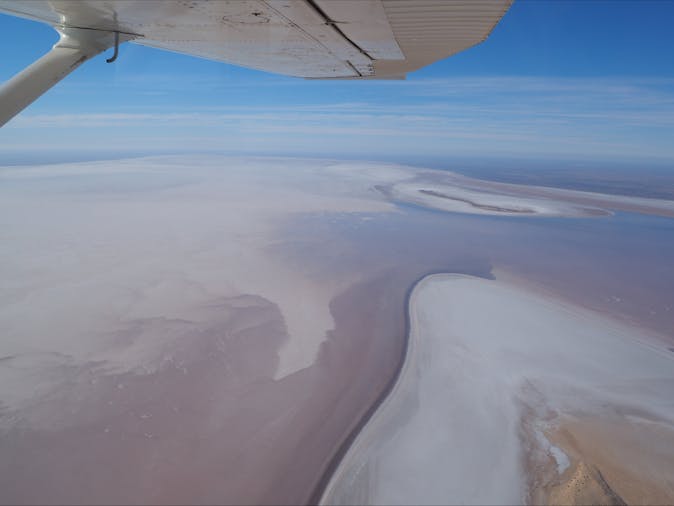 Arkaroola, Lake Frome 90 Minute Flight - AWS05
Price from $355
Overview
Combining the Arkaroola 35 minute scenic flight and the Lake Frome 40 minute flight, fly above an Australian landscape filled with contrasts and diversity in Arkaroola's own six passenger, high-wing Cessna 207 aircraft with pilot Doug Sprigg, who has over 30 year's experience flying Arkaroola's skies.

The Arkaroola 35 minute flight will take you from the ancient sedimentary seabed layers of southern Arkaroola to the unruly granite and quartzite outcrops of Mount Gee, the Mawson Plateau and the Freeling Heights. Lake Frome 40 minute flight takes you to the whitest salt lake in Australia. Shade your eyes from the flat crystalline expanse of kilometres of salt glinting in the sun, flanked by 20,000 year old sand dunes trapped forever in the lake's crusty grasp; a relic of the time when central Australia was an inland sea.

Operates: Daily from Arkaroola Wilderness Sanctuary on application.