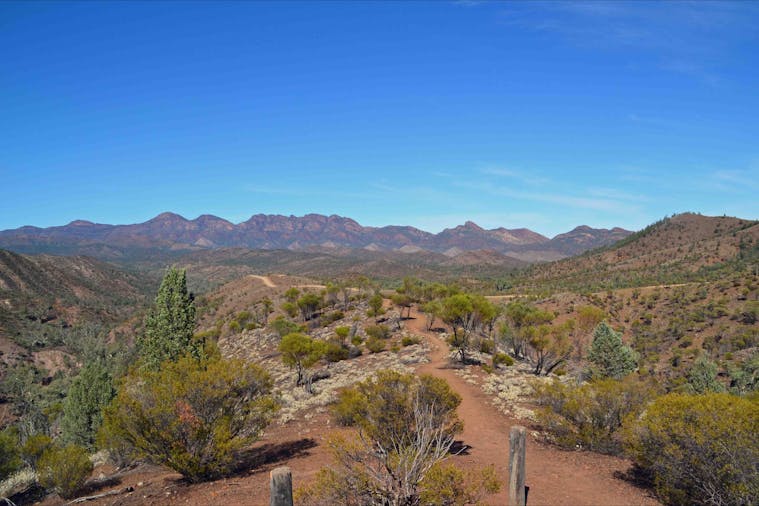 7 Day Flinders Ranges, Lake Eyre, Coober Pedy, Andamooka 4WD Tour
Price from $3650
Overview
Experience the Flinders Ranges, Lake Eyre, Coober Pedy and Andamooka on this all inclusive four wheel drive seven day tour.

Tour highlights include Wadlata Outback Centre Port Augusta. Quorn and Hawker. Kanyaka Ruins and Death Rock. Wilpena Pound Resort. Bushwalk to Wangarra Lookouts and the Hill Homestead. Sacred Canyon and Arkaroo Rock (optional) major Aboriginal art sites. Travel the geological trail through the Brachina Gorge. Taste some Aussie food at the Prairie Hotel at Parachilna. Parachilna Gorge and Blinman. Travel via Marree and the Oodnadatta Track to William Creek and visit the world's most isolated pub. Bubbler Springs and Blanche Cup Springs bush oases and wetlands. Lake Eyre North covering 8,430 square kilometres, optional flight over Lake Eyre North and South (own expense). Coober Pedy in the heart of South Australia's vast outback an opal wonderland. Breakaway's Reserve and Moon Plain. Dingo Fence the world's longest fence, 5,300 kilometres long. Travel via Woomera and Roxby Downs to the opal-mining town of Andamooka. Return to Adelaide revisiting Port Augusta, arriving at approximately 6pm.

Operates: On demand, 7am day one to 6pm day seven. Tag along tour available.
Features
Air Helicopter and Balloon Tours
Nature and wildlife
Adventure and Outdoors Tours
Sightseeing Tours
Cruises Sailing and Water Tours
Cultural and Theme Tours
Food and Wine Tours

Price
From $ 3650 to $ 3650
Derived from 1 person rate.