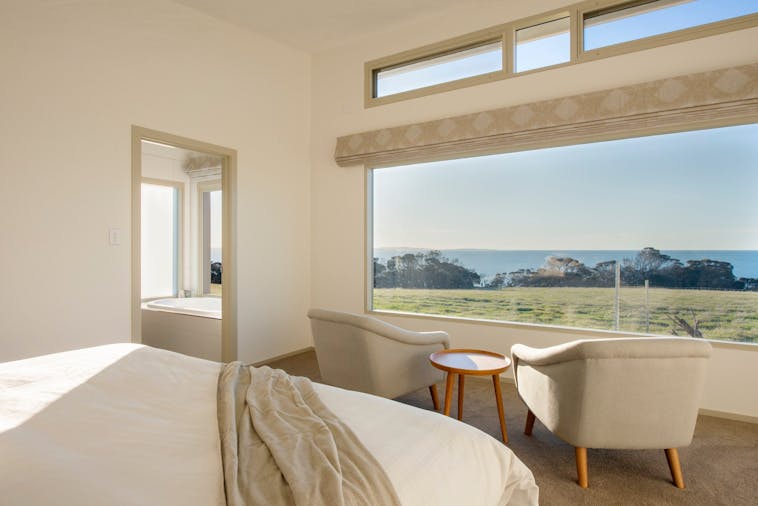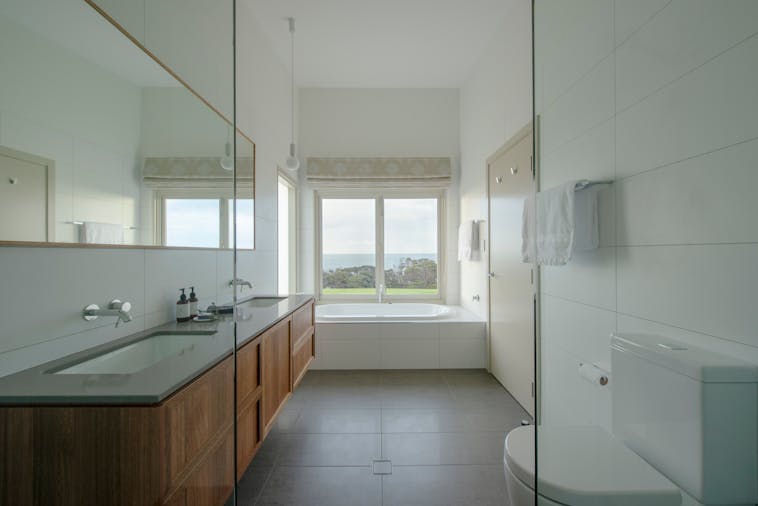 Oceanview Eco Villas, Kangaroo Island
Price from $850
Overview
Oceanview Eco Villas is a fully-hosted eco-luxury accommodation located on a 500-acre rural property, nestled atop the stunning Kangaroo Island coastline known as 'Redbanks'.
Our two villas, which each comprise of two bedrooms with private ensuites and generous living space, offer stunning coastal views of Nepean Bay. Our off-grid, eco design and build gives our guests a personalised 5-star experience along with the good feelings that come with leaving a small footprint and an ethos that seeks to both restore and give back to the environment.
Relax, unwind and rejuvenate whilst enjoying the hospitality of your hosts and property owners, Tim and Tamsin Wendt. Our mission is to provide a seamless stay for our guests, so that they are able to unwind, reconnect and leave satisfied with memories of a truly exceptional and personalised Kangaroo Island experience.


Price
From $ 850 to $ 1050
Oceanview Eco Villas pricing structure is $1,050.00 per person for two people (one couple) in a two bedroom Villa and $850.00 per person for four people (two couples) in a two bedroom Villa, we have two x two bedroom Villas available.