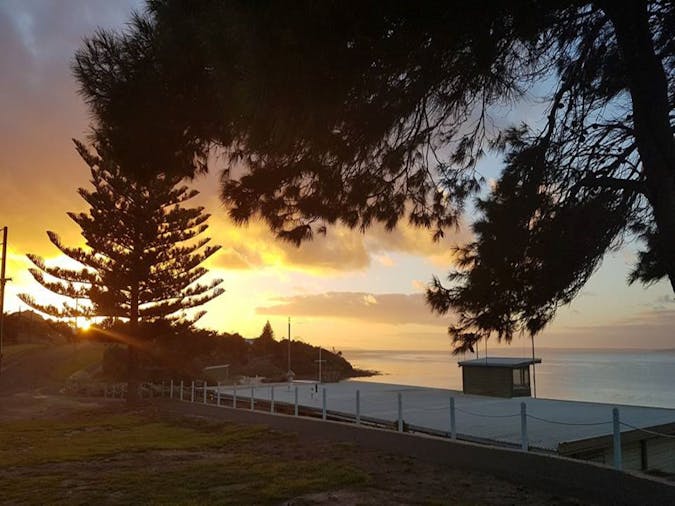 Brownlow To Kingscote Trail
Overview
This walking trail starts in Brownlow and goes all the way to the Yacht Club in Kingscote. Creates coastal rest, recreation, exercise and information infrastructure at nodes suitably located along the route.

This is dog friendly walking trail. Walking distance approx. 2 km.
Surface is gravel. You can continue walking along Chapman Terrace and Esplanade all the way to Reeves Point.
Features