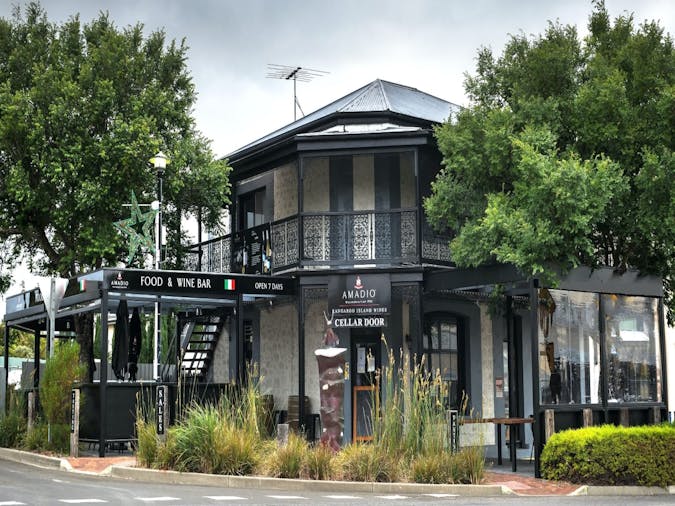 Overview
With a completely refurbished venue, this Italian restaurant will delight your taste buds from 3 generations of family.
With Celebrity Chef Adam Swanson behind the menu and Toni Odgers at the helm, this dynamic duo will be a force to be reckoned with. Serving Italian dishes that come from generations of family history, it will be something that Kangaroo Island has not experienced before.
A sophisticated wine list consisting of 20+ varieties locally made by the Amadio family, alongside delicious cocktails and spirits.
Features
SA Tourism Kangaroo Island

AlfrescoOutdoor Dining
Family Friendly

Caters for people who use a wheelchair