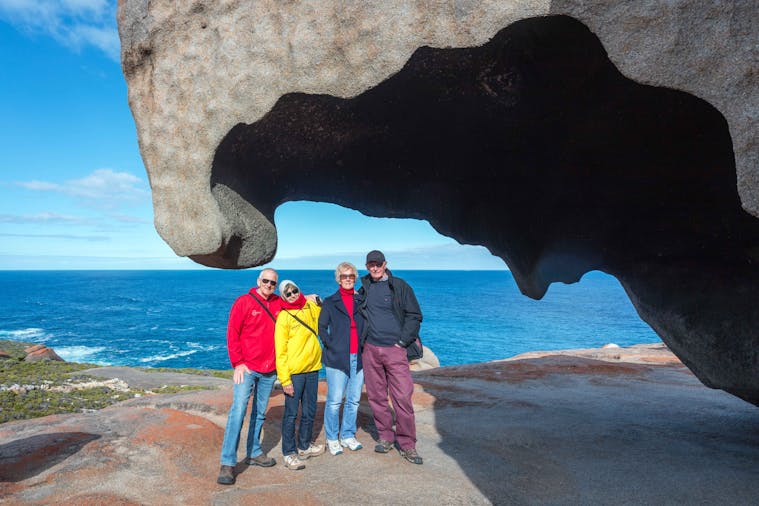 Overview
Duration: 8.5 hours
Focus: wildlife, coastal scenery, bushland, produce and product
Includes: morning tea, picnic lunch, refreshments and nibbles
Departure Time: 9:00am

We understand everyone's 'perfect tour' is different. That's why our tours are flexible, creative and tailor-made to suit your interests. Our experienced local guides will talk to you about your particular interests, then discuss the various options that are available. The end result will be a Kangaroo Island tour that is perfect for you.

The other major advantage of our Kangaroo Island tours is that they are private. It's only you and your travelling companions in the car. This not only allows us to tailor make your itinerary, but also means you get to enjoy Kangaroo Island's treasures in relaxed privacy and comfort.